The Nokia G21 is a low-cost 4G Android phone that may make sense if you wish to buy SIM-free, bringing an end to the era of paying large monthly mobile fees.
Users are usually up for this type of Android. However, the Nokia G21 isn't among the finest. The screen is too dim to compete with competing headsets. It's something you'll notice every time you use your phone outside.
The display color is also slightly worse, although this may not be an issue if you want a more casual appearance. The Nokia G21 also includes an odd Unisoc CPU, which means you won't be able to use 5G. Handling demanding games isn't this phone's strong suit, and the speaker doesn't help either; it's not loud and has a thin tone.
The camera on the Nokia G21 might be worse. It shoots acceptable photos in the daytime, with photographs that have adequate color reproduction. The back camera, on the other hand, is less fascinating than it seems, with only one field of view and one 'zoom style,' making the G21 feel rather like a single-camera phone. Its forerunner, the Nokia G20, came with an ultra-wide camera, but this phone does not.
The one major standout feature of the Nokia G21 is its battery life. According to HMD Global (the firm behind contemporary Nokia phones), this device may last 2 to 3 days on a single charge. Nonetheless, that's a fantastic achievement.
What will you see here?
Price and Availability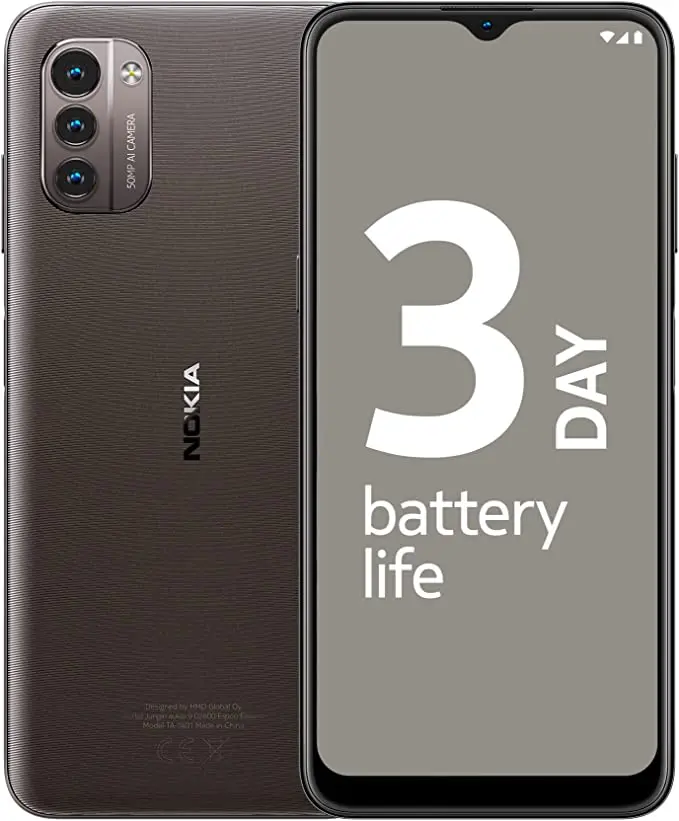 The Nokia G21, as well as the much cheaper Nokia G11, were launched in February 2022. The latter gadget is comparable, but has a lower-quality camera and may be well considered if you only need a phone for the essentials.
The G21 costs £149.99 / $200, although it is not yet available in the United States.
Design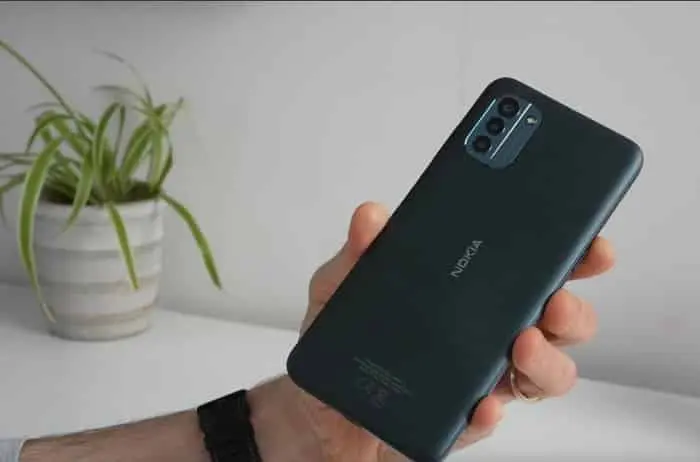 You'll never confuse a low-cost device like the Nokia G21 with a high-end model, but Nokia's entry-level designs have an attractive honesty to them.
The Nokia G21 features a softly ridged plastic back that does not attempt to pass itself off as glass or metal from afar. Because there is no light-reactive layer, its look is somewhat understated. The textured rear appearance offers some traction.
Nokia chose a circular camera housing on the previous generation handset. The Nokia G21 has a more understated rounded rectangle at one corner of the smartphone.
The G21 doesn't provide much in the way of dynamic features, but there are a few worth mentioning. The teardrop notch on the Nokia G21 replaces the punch-hole element. Its side-mounted fingerprint reader is reliable, and while it is slower than a mid-range Android, it suits the overall cadence of the phone.
A single speaker may be found on the bottom side of the Nokia G21. It isn't extremely loud. However, it sounds fairly narrow, with a much smaller sound area than a stereo pair. Currently, inexpensive gadgets feature some fairly remarkable speakers; this item, however, is unimpressive.
Display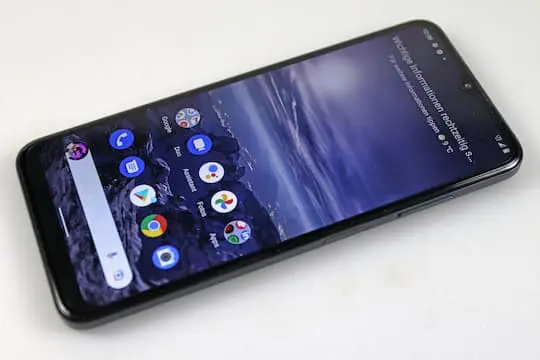 The Nokia G21 boasts a 6.5-inch LCD screen, which is precisely what we'd expect in a low-cost gadget. It's a 720p display, not a 1080p one like you'd see in a higher-end phone.
However, by 2022, even low-cost display panels can be quite good. Unfortunately, this is not the situation here. Despite having a 90Hz refresh rate that lets menus seem to scroll more smoothly when they aren't hampered by slight UI judder, which occurs rather frequently – the Nokia G21's display is below average.
The color depth is relatively "sRGB," missing the brilliance of OLED phones and even many LCD-based models that cost a bit more. A less saturated appearance at all is nothing a user will mind. Years of evaluating phones and their cameras make you more sensitive to excessive saturation than the contrary – but you might.
It's also worth noting that the panel's natural color temperature is cold, with a tilt toward blueish whites. You may, however, change this in the Settings menu. It looks a lot better with the slider set to "warm."
Lack of Brightness!
The Nokia G21's main flaw is its lack of brightness. The user will barely see what was on the preview window when he's going to take the phone outside to shoot some shots. The phone just lacks the peak brightness necessary to provide acceptable clarity in higher levels of ambient light.
The screen has a brightness rating of 400 nits, not the 600-plus seen in inexpensive phones with high brightness settings that activate when there's enough light. The 400-nits here are more akin to what you'd expect from a quality laptop screen; they're insufficient for a phone.
Look at Realme and Xiaomi phones if you want a better display. The Xiaomi Redmi 10 has richer colors, a greater resolution, and a higher maximum brightness. However, you may have to spend a little more to reach the 600-plus nits of luminance that is required for a genuinely multipurpose phone display.
Software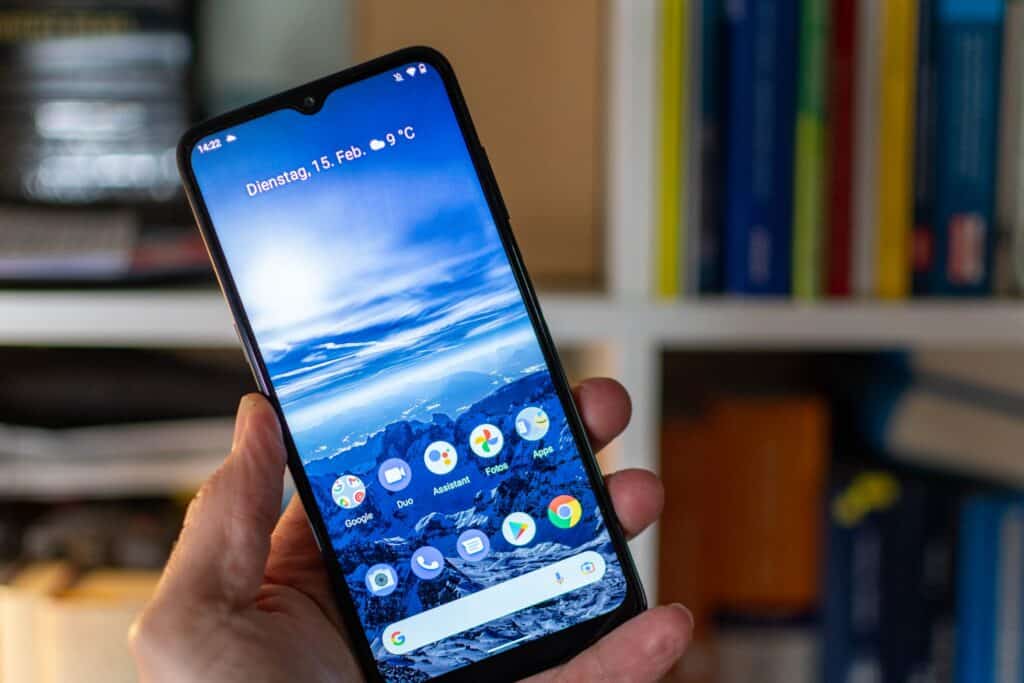 The Nokia G21 is equipped with Android 11, which is an earlier version of the os. The newer Android 12 introduces some interesting surface-level enhancements, such as additional color in the menu system, that might potentially improve a phone like this one.
Why may the Nokia G21 in particular benefit? It uses a very pure version of the software. There are no extraneous apps or disputed new UI features.
This is typical Nokia, which has long been a supporter of "bare Android" efforts like Android Go and Android One. A clean and straightforward UI is always good, but we're generally satisfied with most manufacturers' third-party skins these days. You can browse the system utilizing swipe gestures or basic soft keys, much like on other Nokia phones.
Performance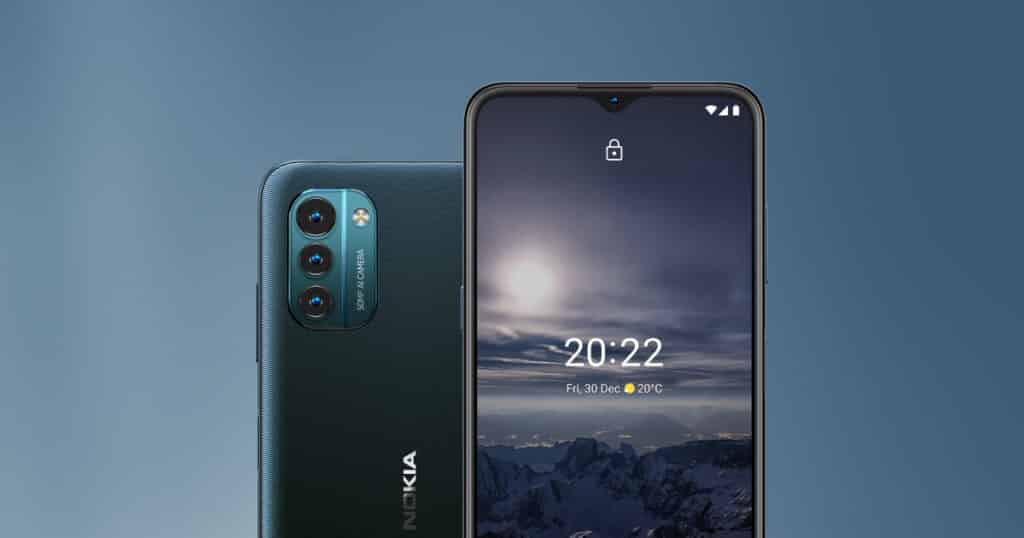 The performance of the Nokia G21 dampens the attraction of its clean OS. While not a sluggish mess, there is some judder in the UI at times, games take a bit longer to load, and you'll notice the rhythm before more complex webpages fill. When you wake up your phone from sleep, there's frequently a few seconds of lag.
This doesn't detract from the entire experience of using a Nokia G21, but phones that aren't much more costly have managed to erase the real-world performance gaps between inexpensive Android smartphones and more expensive versions.
The Nokia G21 is equipped with a rather uncommon Unisoc CPU, the T606. This entry-level SoC is only seen in low-cost phones like the Samsung Galaxy A03 and the Nokia G11.
This modest power, along with onboard storage which can only read/write at rates of roughly 120MB/second, can create a minor lag while scrolling through apps that haven't been cached in the phone's RAM. And, because the Nokia G21 model only has 4GB of RAM, it can't afford to maintain many processes in this type of "quick recall" memory.
The Nokia G21's performance is underwhelming, but it is in line with users' expectations for a device at this price point.
Cameras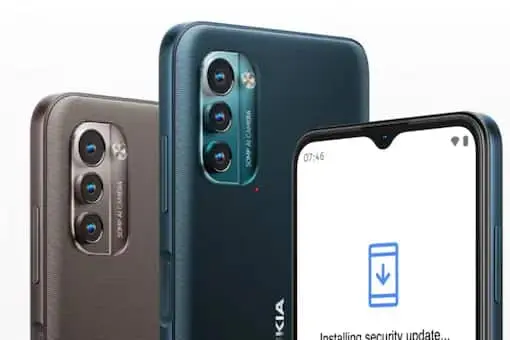 The biggest reason to choose the Nokia G21 over the Nokia G11 is the camera. The phone has a 50-megapixel main sensor, which appears to be this week's popular resolution, as seen in top phones like the Samsung Galaxy S22.
Of course, this sensor cannot match those found in high-end phones. In typical Samsung form, the business takes what's popular and creates a low-cost counterpart for the public.
Having said that, the Nokia G21 has a good camera for a phone in this price range. Shooting in daylight results in photographs with a somewhat warm-leaning color temperature, good HDR processing, and color that, although perhaps a touch "one-note," seems natural enough due to an almost perfect lack of oversaturation.
What you shouldn't anticipate, though, is the detail that the high-resolution sensor looks to provide. When zoomed in, the photos on the Nokia G21 do not hold up as well as expected. They're a little soft at the pixel level, and rich textures like distant tree leaves don't appear all that accurate up close.
This is a typical case of what you may expect from a tiny pixel-binning sensor, which intends to employ multiple pixels on the sensor to make one in the final image. When you utilize the 50-megapixel option, things don't get any better. It's also worth noting that the HDR option is a little uneven.
Night Mode
The photographs at night are quite bad, but considering the Nokia G21's tiny sensor, any particular will consider them to be worse. There's a dedicated Night mode that captures images in one to two seconds, with considerable enhancements to quality – both in the darkest areas and in the clarity of detail in the brighter sections.
Selfie Camera
Selfies are frequently shockingly good for the same reasons that regular photographs are: HDR. Even if you photograph a selfie inside against a bright window, the Nokia G21 will do a decent job at adjusting the brightness level of the image. The fine detail isn't spectacular – the software is the king – but it's not a horrible outcome.
Video Recording
However, the video quality is abysmal. You can only shoot at 1080p resolution, there is no software stabilization, and the real image seems to be 360p resolution rather than 1080p.
Several ups and downs result in the Nokia G21 camera being only "OK." If you don't anticipate miracles from the enticing 50-megapixel sensor, you should be OK — as long as you don't want to record video.
Battery life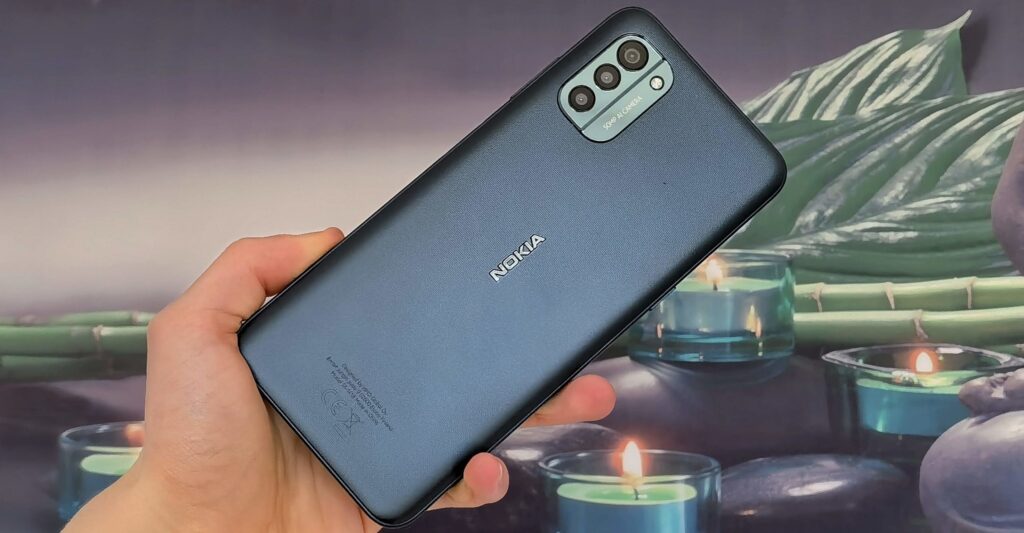 The Nokia G21 includes a 5,050mAh high-capacity battery that Nokia says may last 2 to 3 days between charges. Given that two-day usage is the most common optimistic promise, this is a major deal.
Most individuals are unlikely to live so long, but their stamina in real life remains outstanding. Even if you use your Nokia G21 for regular chatting and photo-taking, charging it every other day is a viable option.
Thirty minutes of high-end gaming burn 7% of the battery, implying that a full charge will last you little more than seven hours. This is, once again, superb.
The charging speed of the Nokia G21, on the other hand, is disappointing. While the phone can charge at a decent 18W, it comes with a sluggish 10W charger. The phone needs charging for at least three hours. That's good for overnight charging, but for rapid top-ups, you'll need to get your hands on a more powerful charger.
Conclusion
Of course, Nokia G21 lags much behind the greatest smartphones in the industry, but it also lags far below other inexpensive phones that, for a modest premium, give far superior performance.
Long battery life and pared-down software make the Nokia G21 an excellent choice for individuals seeking a no-nonsense, low-maintenance Android handset, but rivals like Realme and Xiaomi outperform it in other areas.
However, if you don't expect much from a basic phone – and this Nokia will cheerfully send messages, answer calls, and surf the web – then the G21 may find a home with some purchasers.
Anything at the low end of the market is a competition for the Nokia G21, and there are a few phone manufacturers beyond Nokia who specialize in low-cost devices. Motorola's Moto G31 costs a smidgeon more but performs significantly better in use.
Read More: