If Annoying ads in windows 11 bother you a lot and you want to eliminate them, you come to the right place. Cause we will be discussing how you can get rid of these annoying ads from your windows 11 or How you can disable them permanently. So stay tuned with us and read this blog thoroughly, as we will discuss how you can disable those annoying ads in just a few steps.
If you're new to Windows 11 or have been using it for a time, you've noticed that it's cluttered with annoying ads.
They may be found in the Lock screen's suggestions and advice, the Start menu's apps that you've never used before that are pinned, the File Explorer's service promotions, the Settings app's feature and content suggestions, and more. Microsoft even shows targeted adverts and other information using the diagnostic data during the encounter. If you've had enough of this kind of advertising, Windows 11 has several options you may disable to either block entirely commercials or stop targeted advertising.
How to Remove Ads from Lock Screen?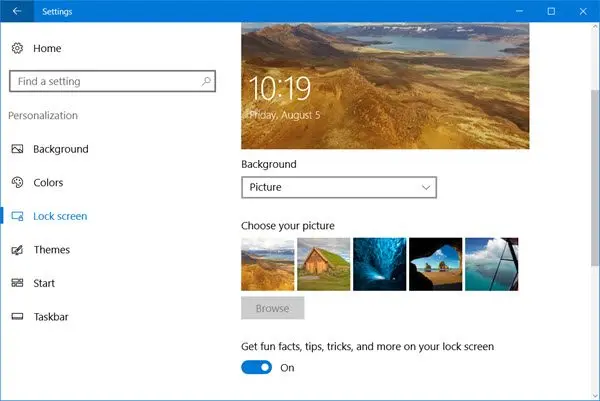 The Lock screen in Windows 11 can display a variety of ads. While you cannot turn off ads using Windows Spotlight, you may choose "Picture" or "Slideshow" to stop the system from displaying unnecessary material on the Lock screen.
When utilizing custom photos, follow these instructions to get rid of the advertising on the Lock screen:
Launch Settings.
On the left side of the page, Click Personalization.
Under Personalization, choose the Lock screen.
Clear the "Get Fun Facts, Tips, Tracks, and more on your lock screen" option under the "Personalize your lock screen" part if the Picture or Slideshow choice is used.
Note: You can only disable ads on your Windows 11 lock screen if you choose Picture or Slideshow. However, You cannot prevent the ads on it if it is set to Windows Spotlight.
How to Remove ads from Windows 11 Notifications?
You should also check the Windows 11 Notifications section, which is located in the Action Center, Taskbar, and several other locations. The advertisements will always appear as "suggestions" or "advice." The following procedures should be followed if you wish to delete this:
First, Open Setting, then on the left side of the page, Select System.
Then Under System, Click on the Notifications.
Then in the notification, uncheck the Offer suggestions on how I can set up my devices & Get tips and suggestions when I use windows. Hence, you have successfully disabled the ads under the notification tab.
How to Disable Ads From Bloatware?
Pop-ups that appear above the Windows 11 taskbar are probably the result of computer bloatware that prompts you to sign up for services you don't need or reminds you of features you don't want. Depending on who made your computer, these apps may go by different names, but you may disable them by following the instructions below:
First of all, Open Settings.
Then in the setting, go to System.
In System, you'll find the Notification Tab.
In that, Turn off all the buttons of the Apps, In which you don't want suggestions & Ads.
How to Disable Ads Shown in Windows 11 Settings?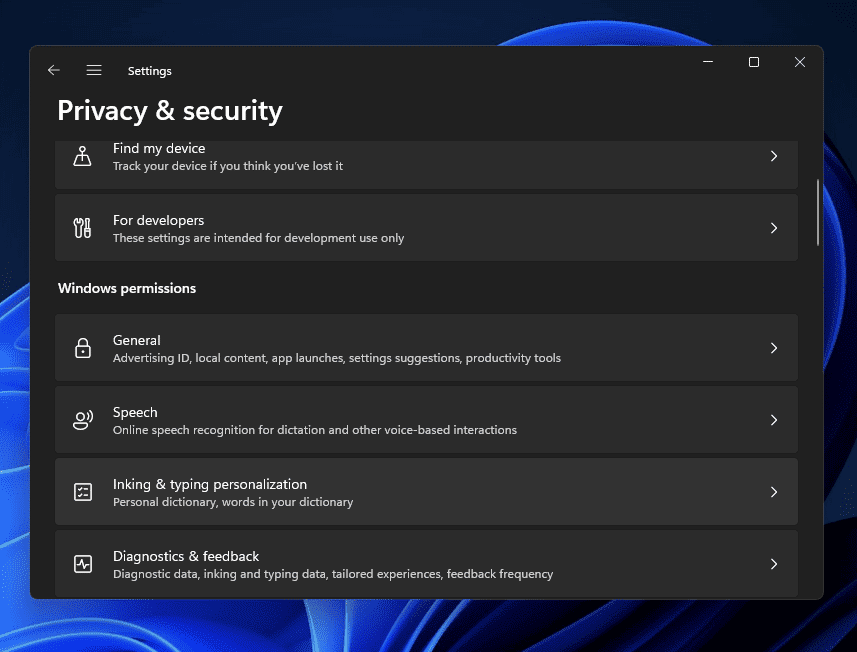 You might be shocked by how many advertisements Microsoft promotes in Windows 11. The Settings app on your Windows 11 smartphone is another place where ads may be seen in addition to those already mentioned. Although there aren't any advertisements on the Settings app just now, there is a setting that implies Microsoft may introduce ads at some time.
Here's how to get rid of advertisements in the Settings box in Windows 11:
First of all, Open Settings.
Then on the left side, you'll find Privacy & Security.
In That Select General settings.
Then, Look for "Show me Suggested content in the settings App.", Now Turn it off.
How to Remove Windows 11 Ads via Registry Editor & CMD?
Using this technique, we will disable the service that sends first-party applications through Registry to your PC. However, we have bundled all the procedures into a single command that you can quickly run in the CMD window rather than doing each individually using Registry Editor, saving your precious time.
First of all, Open your CMD Window.
Then Copy the Command given in double quotes, paste it into CMD, and hit enter.
"reg delete HKEY_CURRENT_USER\SOFTWARE\Microsoft\Windows\CurrentVersion\IrisService /f && shutdown -r -t 0".
Your computer will restart, and the advertising should no longer be there when it boots up.
How to Stop Diagnostic Data from showing Ads?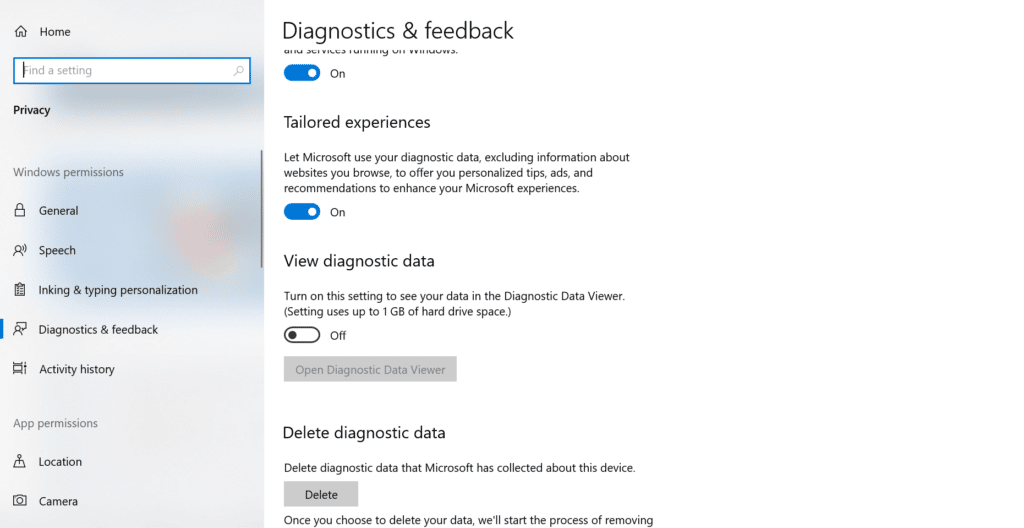 Microsoft has created diagnostic data in a way that allows them to target advertisements to you depending on essential information about your device. To stop this behavior, adhere to the guidelines listed below.
Open Setting, In that open Privacy and Security.
Then click on Diagnostic & Feedback.
Then Turn off the button In Tailored Experience. This will not allow Microsoft to collect data from your Computer.
How to Disable Windows 11 Targeted Ads?
So let's make one clear: disabling targeted advertisements wouldn't reduce the number of ads you see. The only difference would be that you would no longer see relevant adverts based on your browsing history. Who would want to do that, though? Well, privacy issues are the reason.
To Disable the Targeted Ads option, follow the steps given below:
First of all, Open settings.
Then click on Privacy & security.
Then Open Generals Sections.
Then turn off the "Let apps show me personalized ads by using my advertising ID" button.
Is AdBlock safe?
Remember that the only secure ways to obtain AdBlock are the official browser extension shops and the official website. AdBlock is free of any type of malware and is safe to install. If you install "AdBlock" from a different source, it can be infected by malware.
How do I block Google ads?
To Disable Google Pop-up Ads, You can:
Fire up, Google Chrome.
Click Overflow Menu from the options.
Click on the "Site Settings," Which can be found under the "Privacy and Security" option.
Click on the "Pop-ups and redirects" button.
Replace "Allowed" with the "Blocked" setting.
Hence, You have now successfully disabled the pop-up ads.
NOTE: Some sites need pop-up ads to function at their peak. So, if you disabled the pop-up Ads, Some sites won't work properly and will ask you to change the setting to normal.
Is ad blocking legal?
Yes, It is legitimate to ban an advertisement. It is up to user behavior to select how they wish to consume that material, even while websites will deliberately filter what they show or market to customers.
Verdict
Sometimes, Ads and notifications can get out of hand. The only thing you want to do in that situation is to get them under control. You may use the above strategies to prevent these obnoxious ads from displaying on your desktop. Once you follow the recommendations provided in this blog, you should have almost ad-free use.
In addition, there are a few ways you might try out to protect your computer from advertisements across different web browsers:
Use an AdBlocker.
Avoid dangerous websites that are prone to showing intrusive advertisements.
Browse in private or incognito mode.
So, That's it for today's blog; see you guys in the next one, and make sure you comment below if this blog was helpful to you in any way.
Read More