The amount of mobile data used has dramatically increased recently. Apps are continuously pushing new updates and have increased data appetite. Most web browsing was text-based because web technology did not advance very much. You are, after all, effectively paying for all the digital information you transfer over your carrier's network, whether you have a package with a monthly data cap or an arrangement where you are charged for the data you use. Following are some of the best strategies to save mobile data on Android and iOS.
Tips to save mobile data on Android
On your Android phone, you may preserve data in various ways, including for particular apps.
Prioritizing Wi-Fi connections, limiting personal data usage, and activating data saver mode are a few typical methods for reducing mobile data usage on Android devices. Following are several ways to save mobile data on your Android phone.
Streamline Chrome pages
Using Data Saver, you can reduce the size of online pages before your browser loads them.
Even while it takes a little longer, it can save you between 30% and 35% of your mobile browser's data. Open Chrome, select Settings, then Data Saver by tapping the triple dots in the top right-hand corner of the browser.
Update apps only via Wi-Fi
The Play Store's automatic app updates can be turned off as one of the most efficient ways to lower mobile data usage. Click Menu>>Settings >>Auto-update apps in the Play Store.
Make sure "Auto-update apps over Wi-Fi only" is chosen. Alternatively, you can select "Do not auto-update apps" however, this is not advised as you will occasionally need to remember to update your apps directly.
Data use constraints for specific apps.
Long-term data savings can also be achieved by restricting the amount of data used by particular apps. The functionality that enables an app to use data while running in the background of your phone, even if you aren't utilizing the app, must be disabled to accomplish this.
Select "Apps" from the Settings menu on your Android device.
Choose the app to set a data cap.
Then select "Mobile data."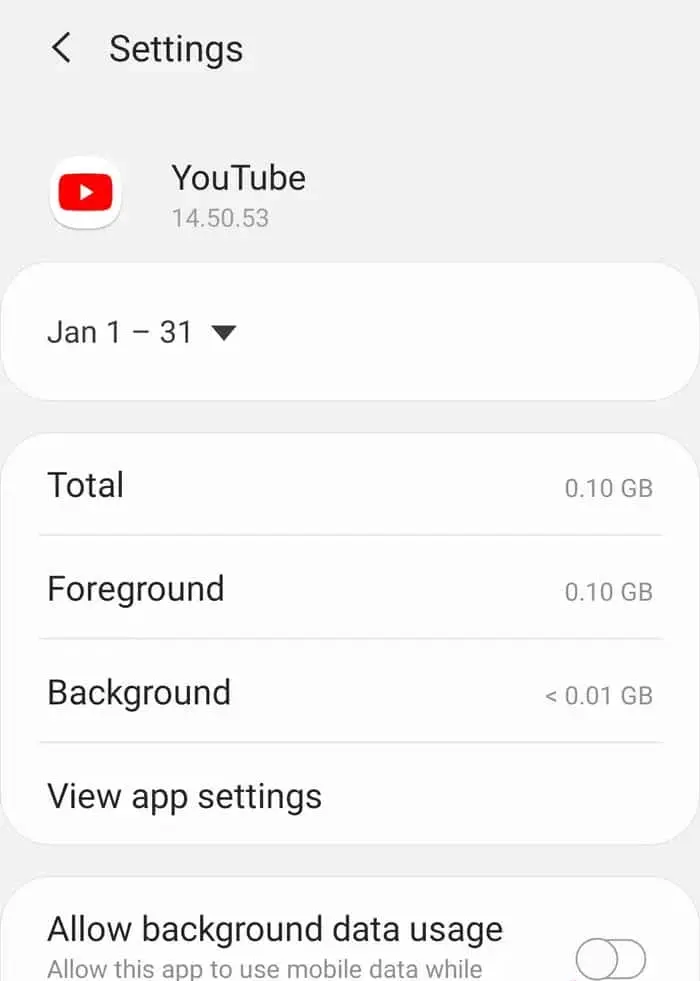 The slider beside "Allow background data usage" will be white and blue if background data usage is enabled. Tap the slider until it turns only white to switch off this feature so you can save data.
Evaluate your data usage
Before you can solve an issue, you must first understand it, so begin by going to your system settings. Depending on your phone's manufacturer and Android version, the particular steps you'll take from there may differ significantly.
You'll be given a thorough review of the apps that consumed the most of your mobile data over the latest 30-day cycle. Streaming apps, web browsers, and social media platforms are expected to make up many of the worst offenders.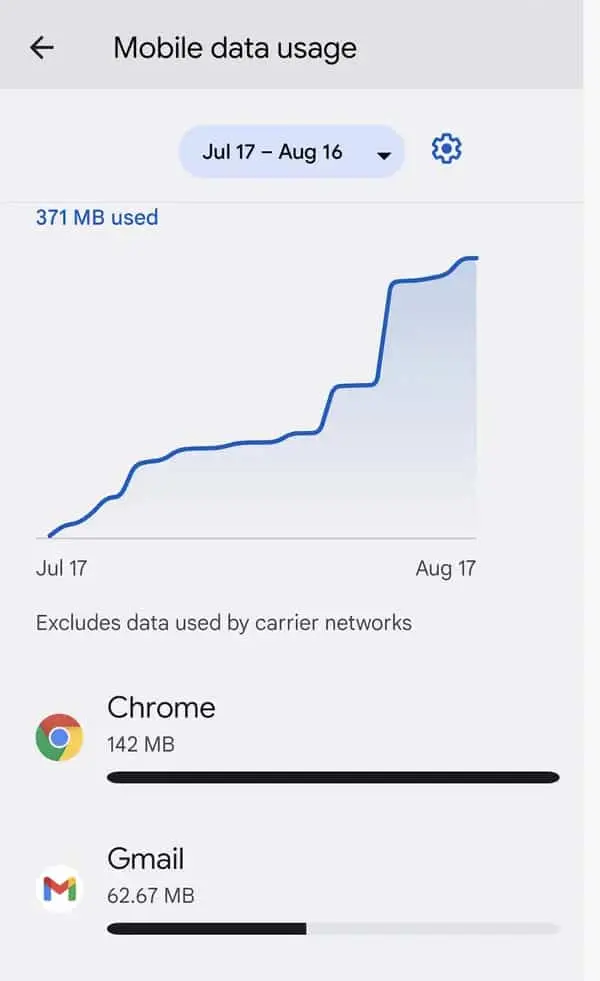 This will show you how much of the app's data usage was foreground, the result of something you actively did to your display, and how much of it was background or occurring without your active involvement.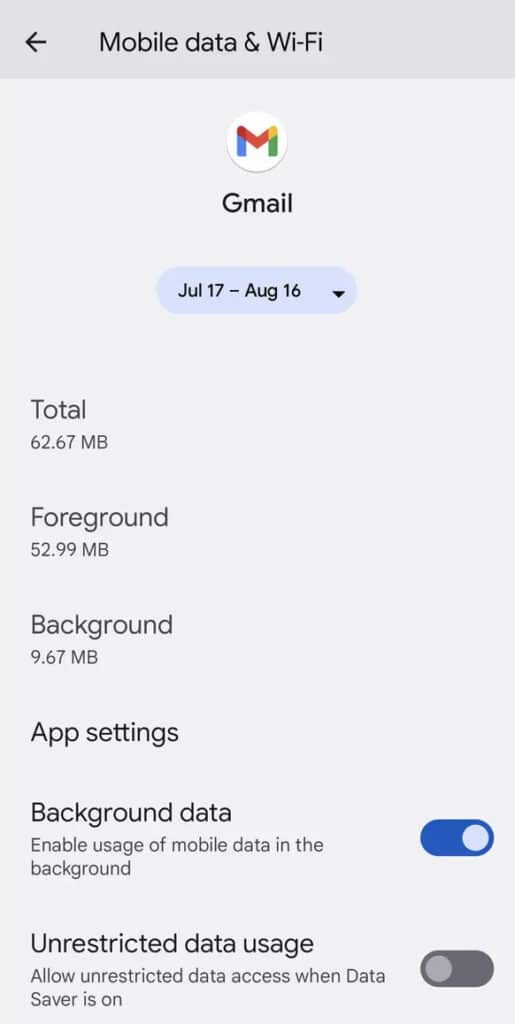 Now that you know what is using your mobile data, it is time to take action. We'll start by looking for and limiting specific cases of background data usage that is unnecessary.
Increase Account Sync Preferences
The default setting for your account sync is auto-sync. Keep auto-sync off for apps that consume a lot of bandwidth, such as Facebook and Google, which use sync facilities to transfer files like images and videos and do so at great expense.
Your data is constantly synced by Google whenever a modification is made. Some of these sync services may not even be necessary. Your data usage and battery life are both impacted by this background sync service.
Follow the procedures listed below to change your sync settings.
Go to Settings and then Accounts.
Adjust the sync options for various apps.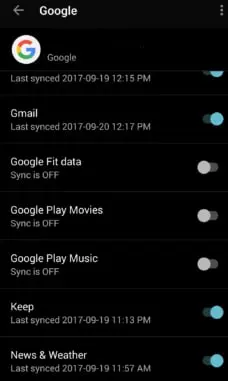 Tap Google and disable any unnecessary items to optimize Google sync.
Tips to save mobile data on iOS
Your iPhone uses more data than it did previously. You know this since you frequently go over your data allotment and pay overage fees on your mobile data bill. Following are several ways to save mobile data on your iOS.
Monitor your iPhone's data usage.
You must monitor your iPhone's data consumption before you begin to regulate it. Comply with the instructions below to see how much data you've used.
Open Settings and select Mobile Data.
Scroll down to view your mobile data consumption for the most recent time frame.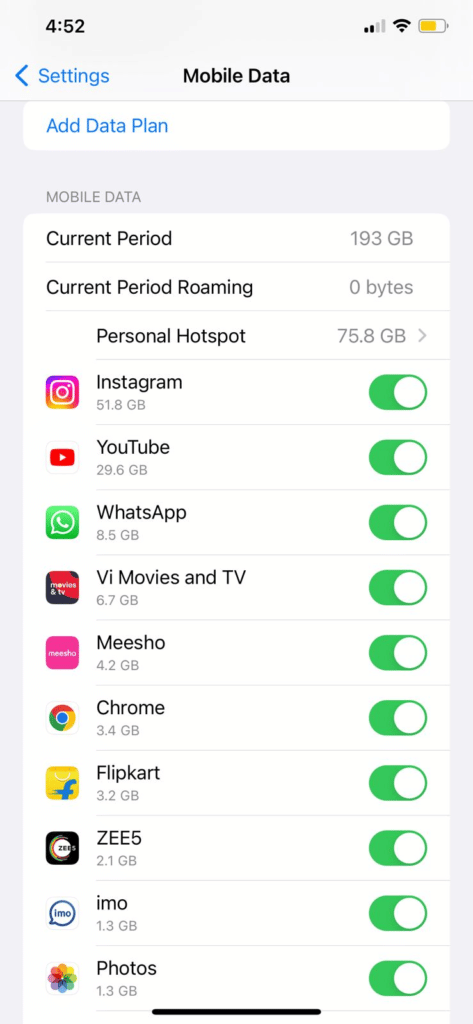 You can check how much data each program has used.
Turn on Low Data Mode.
On iOS 13 or later-running devices, the Low Data Mode function lowers data use. The feature does this by momentarily pausing data-intensive processes like background tasks, data synchronization, auto-update & downloads, etc. By enabling the low data mode feature, you can save mobile data on Android and iOS.
The clarity of streaming media may decline when using Low Data Mode. To enable Low Data Mode for data on your iPhone, follow the instructions below.
In Settings, select Mobile Data.
Choosing Mobile Data Options
Activate Low Data Mode.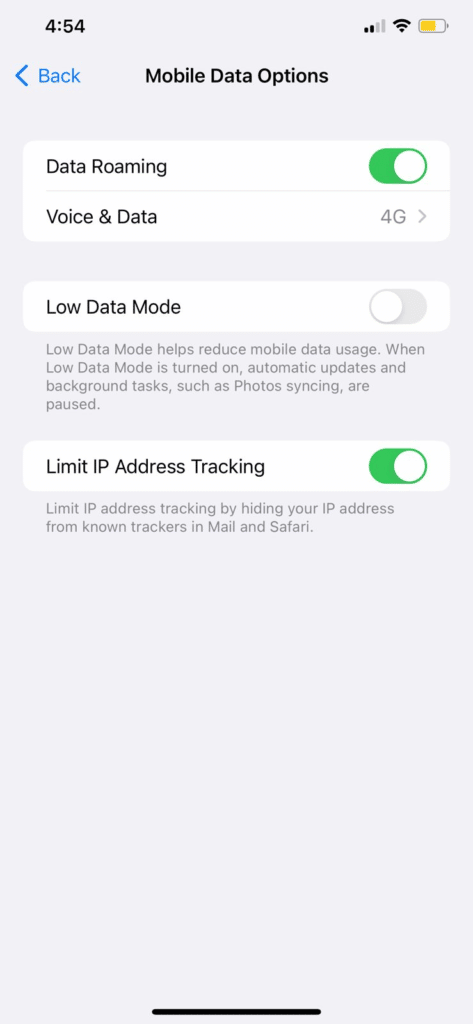 Turn off your iPhone's 3G and 4G data.
In a pinch, temporarily disabling data is one technique to keep your data safe when you're limited on resources. If you still have a week or so before your contract renews, you can control your consumption rather than using up all your remaining credit.
To stop using your data, follow the steps mentioned below
Go to Settings > Mobile Data.
Toggle the Mobile Data switch off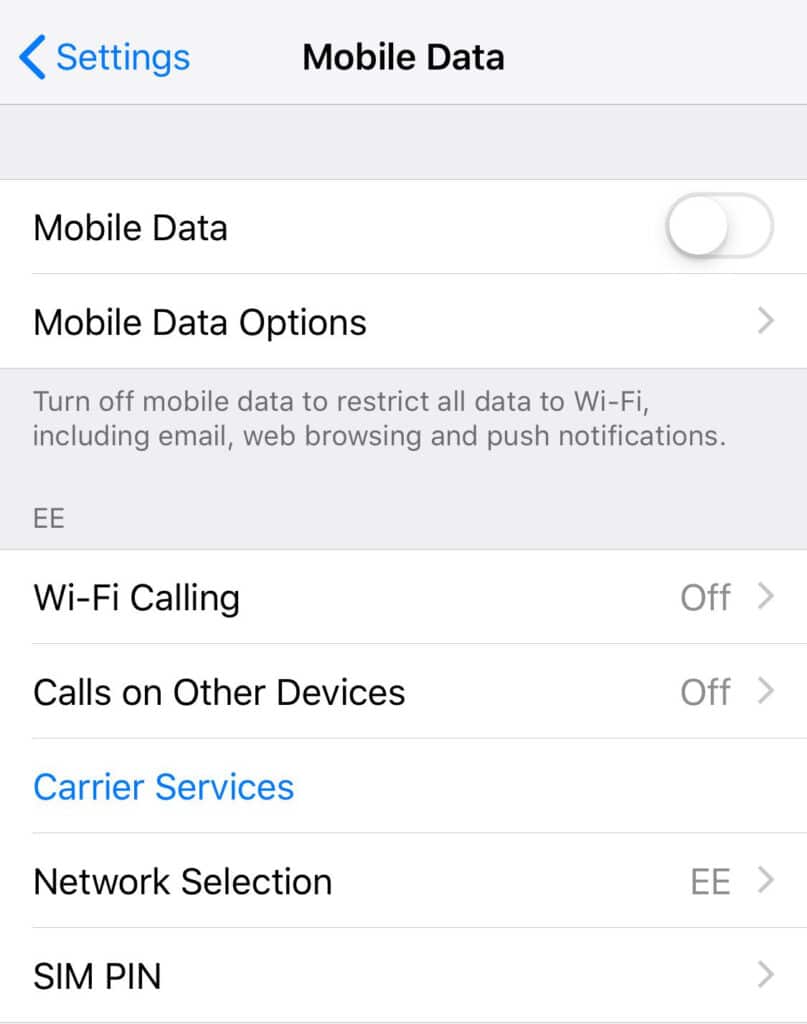 This will disable and limit all data—including push notifications, web surfing, and email—to Wi-Fi. This is a valuable alternative to turning on Airplane Mode that maintains power but prevents you from making calls or sending texts.
iCloud Drive mobile data usage should be disabled
For data synchronization tasks, a Wi-Fi connection works best. If you don't have an unlimited plan, avoid using a data connection to exchange files with iCloud Drive. Ensure your iPhone isn't utilizing data to upload files to iCloud Drive by checking the settings menu.
Toggle off iCloud Drive by opening the Settings app, selecting Mobile Data, and then down to the bottom of the menu.
Disable Facebook, Twitter, and Instagram's automatic video playback
Facebook just added a function to their iOS app so that posted videos will automatically stream whenever you scroll through your news feed, even if you are not connected to the internet. This is not the best scenario if you only have a limited amount of data available.
Choose the bottom three lines of Facebook after opening it. Make sure Auto-Play is set to On Wi-Fi Connections Only or Never Auto-plays Videos by selecting Settings & Privacy > Settings > Videos and Photos.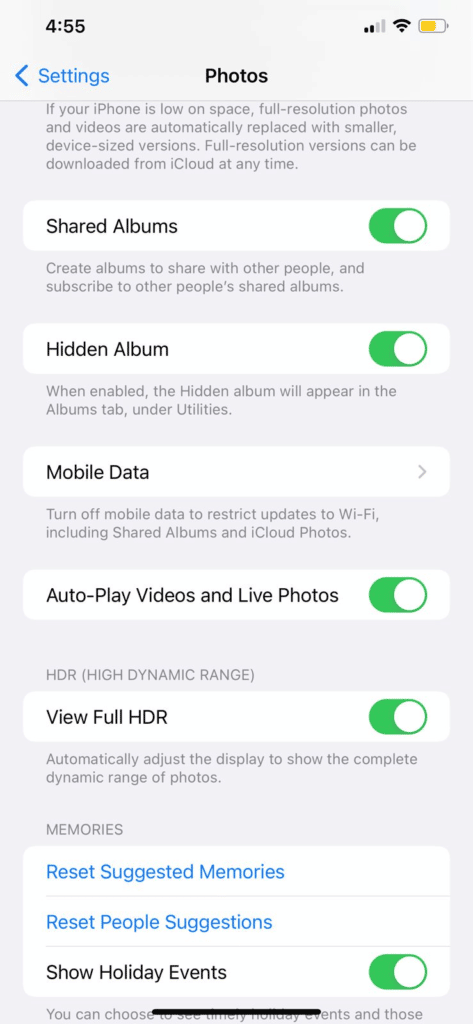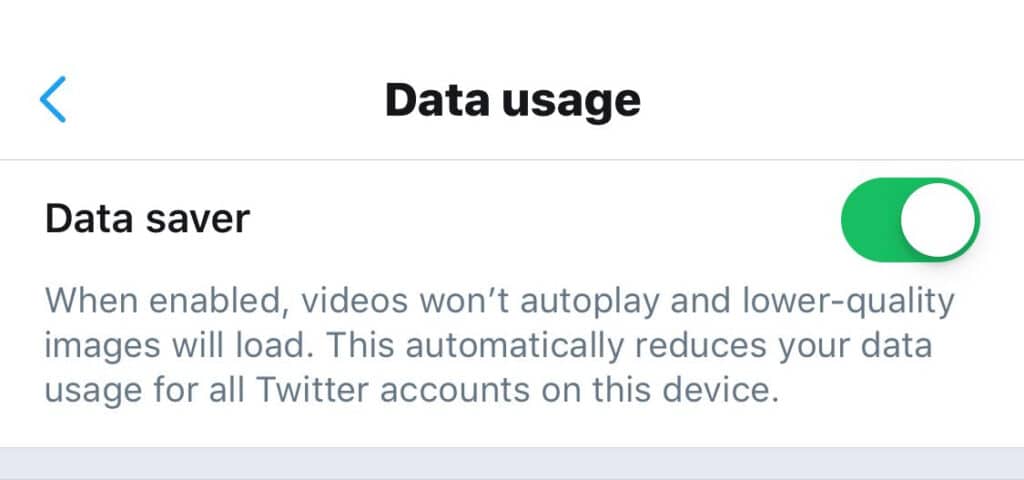 Make the necessary changes to your settings to limit streaming to Wi-Fi only.
Why is data usage so high?
Watching videos while streaming, downloading, and Using music streaming services like Pandora, iTunes, Spotify, and YouTube significantly increases data usage. Video is the main offender. However, several ways to save mobile data on Android and iOS.
Which application consumes the most data?
Google Chrome uses the most mobile data of all the browsers and the 10,000 apps.
Does texting make use of data?
Text messages are included in your data use but are not tracked. When you enable chat features, your data usage is also uncharged. Even without cell service, you can send messages over Wi-Fi.
Conclusion
If you need to retrieve information quickly, making sure a copy of the data is saved safely may be handy. An emergency won't halt operations if data retrieval is possible whenever it's needed. However, the following are several ways to save data on Android and iOS by modifying some system and app settings. Additionally, you'll discover how to use some apps' data-saving features to reduce usage.
Read More