Since the release of iPadOS 16 public betas at WWDC, version access for developers to test their apps; however, a new version is now available for anyone to trial.
Anyone with an iPad manufactured in 2017 or later can test this public beta.
However, as Safari demonstrated in 2021, things can change before iPadOS 16 is officially released. We only advise downloading it if you're eager to try out iPadOS 16 and what Stage Manager implies because it may also be a little unreliable. Otherwise, you may prefer to wait until the official release, which is currently planned for later a year.
In any case, follow these instructions to install the iPadOS 16 public betas on your tablet.
Before downloading, make a backup
Apple suggests creating a local archive backup to restore from, even though there are two basic ways you back up your iPad. Although we advise doing it that way, using iCloud will ensure your data is backed up more quickly.
1. Launch the Settings app.
2. Choose a user profile.
3. Click iCloud.
4. Select iCloud Backup.
5. Activate the iCloud backup setting.
6. Verify the "last successful backup" time.
Connect your iPad to your Mac, launch Finder (or iTunes when you're using macOS 10.14 or older), choose that iPad from the menu on the left, and then click Summary to perform a local backup.
Click Back Up Now after selecting This Computer beneath Backups (rather than iCloud).
To make it possible to restore from a Mac backup, archive it (under Manage backups, choose your backup, and then click Archive).
How to download the latest public beta of iPadOS 16?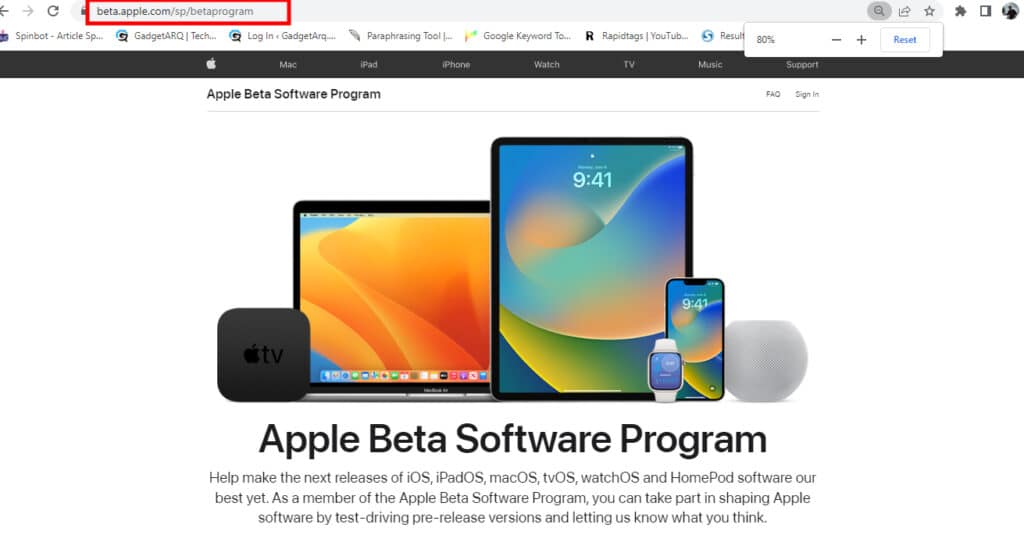 1. Navigate to beta.apple.com on your iPad.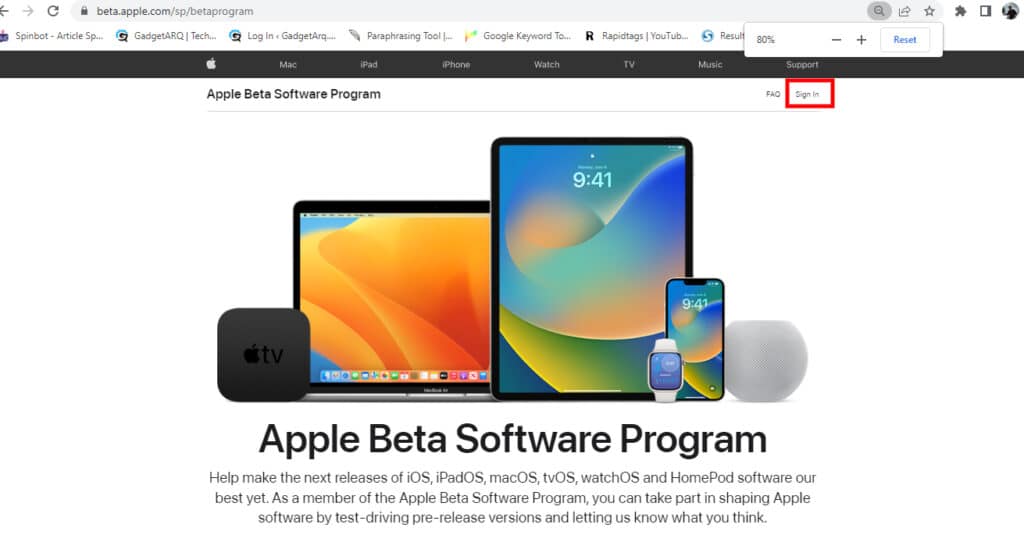 2. Click Sign In.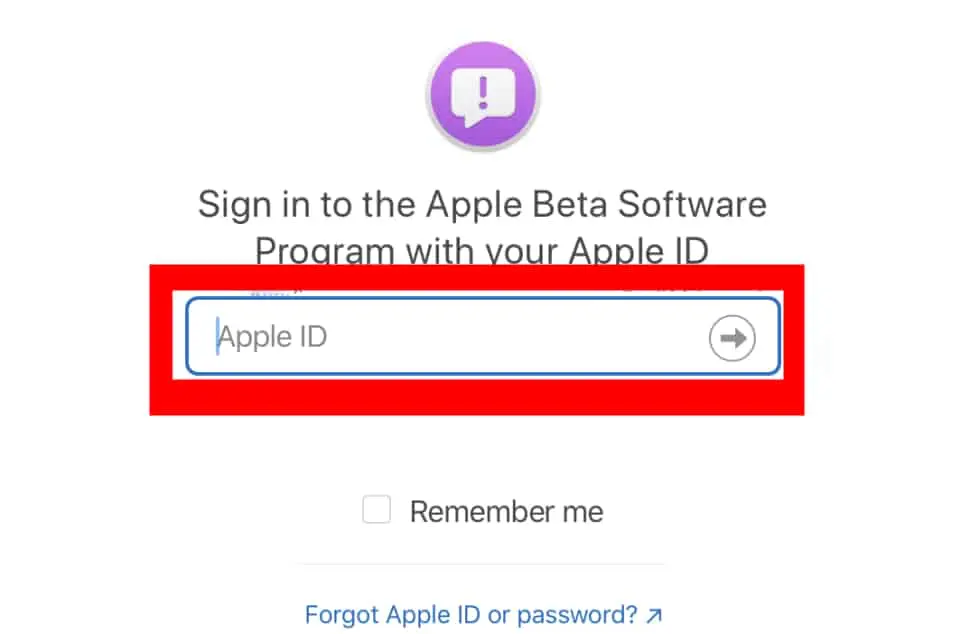 3. Log in.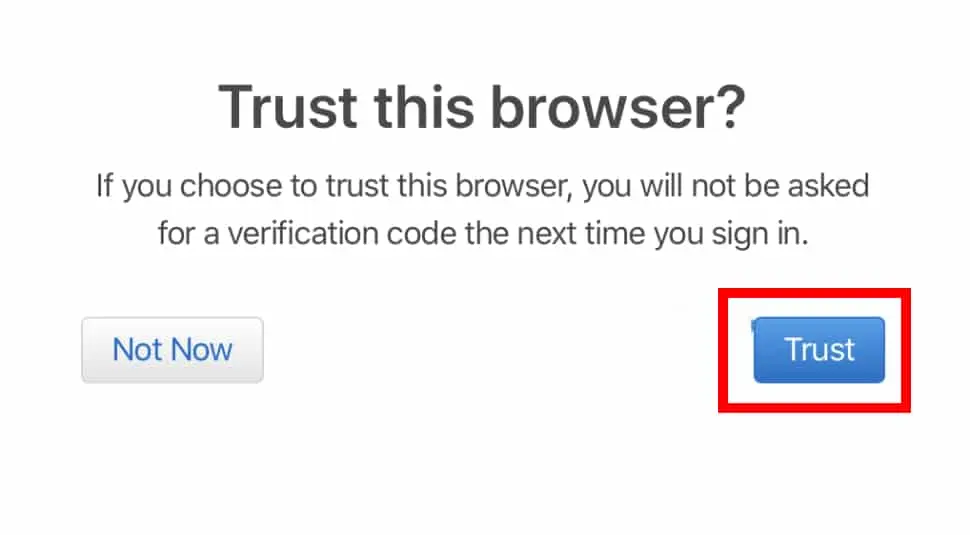 4. If asked to trust your browser, click Trust.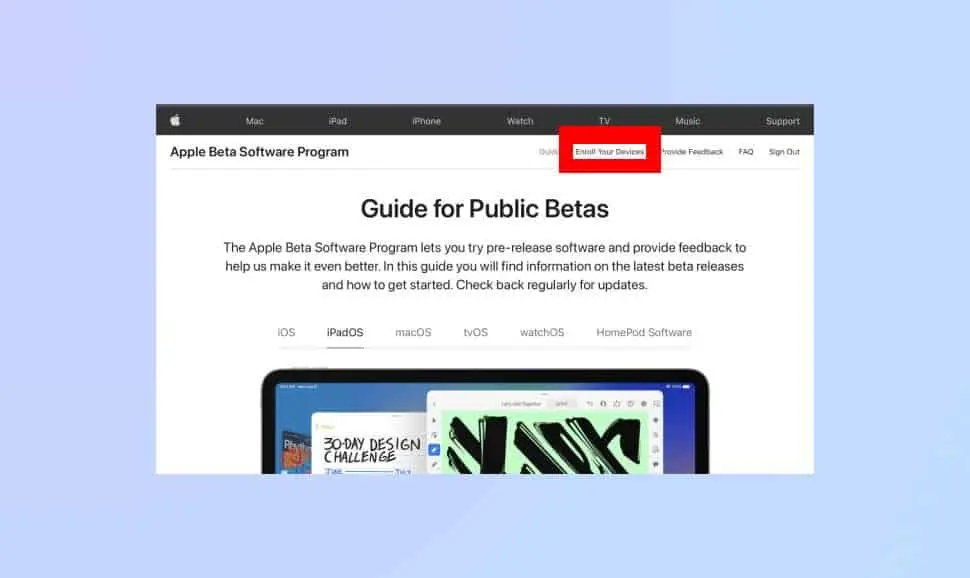 5. Because only enrolled iPads can participate in Apple's beta program, select Enroll Your Devices.

6. To access the beta profile download page, tap iPadOS.

7. To begin your download, scroll down and tap the Install Profile header's Download Profile button.

8. To initiate the download, tap Allow.

9. When the file transmission is finished, and a pop-up notifies you that the profile has been downloaded, tap Close.

10. Tap Profiles Download in the left-hand menu after opening Settings.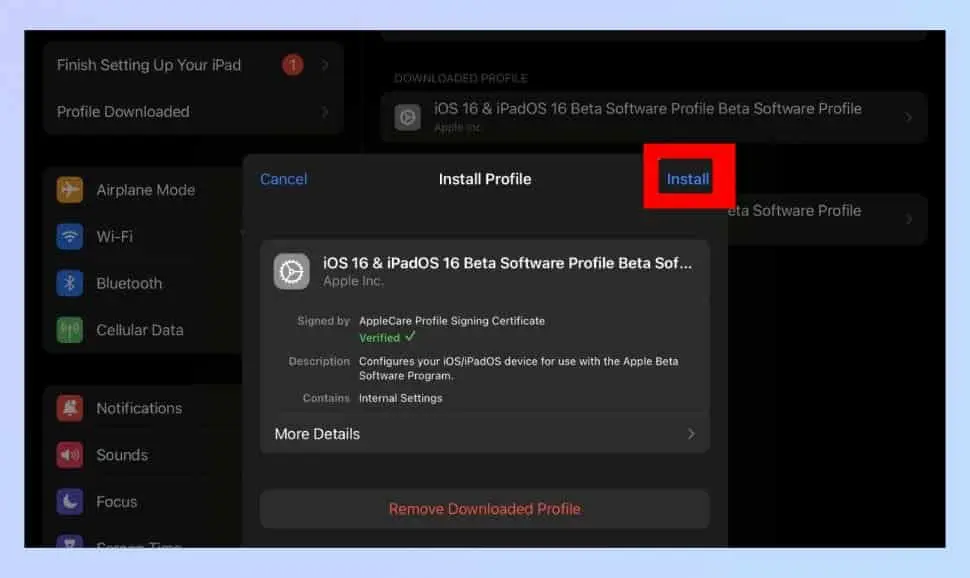 11. Here, on iPadOS 16 Install Profile menu, select Install.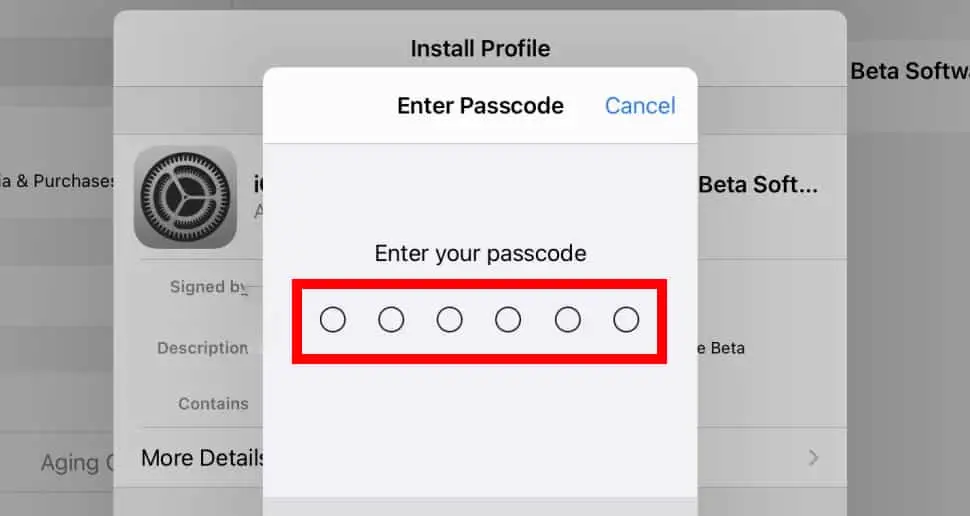 12. Put in your passphrase (presuming you have one).
13. When prompted, select Install.

14. Restart by pressing the button (or tap Not Now, close your work and then restart your iPad).

15. Open Settings after rebooting and select Software Update from the General menu.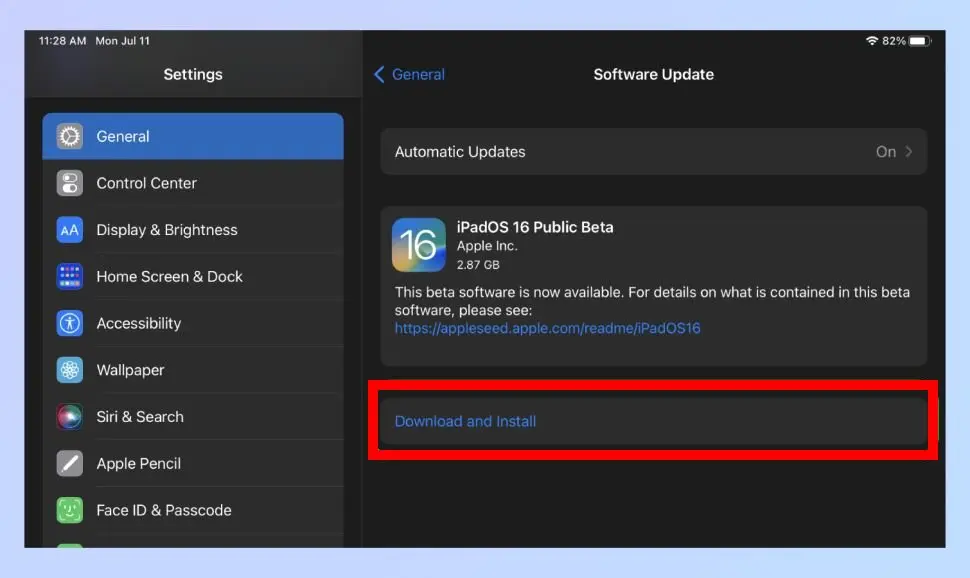 16. Click "Download" then "Install."
It may take some time for iPadOS 16 to download before your iPad may be restarted. But after that, you can proceed.
iPadOS 16 adopts several new features included in the iOS 16 version in addition to iPad-specific capabilities like Stage Manager (also released as a public beta). The instructions in our guides for setting up iCloud Public Photo Library & editing text messages within Messages, while aimed toward the iPhone, also apply to iPad users.
Which iPad should be supported iPadOS 16 public betas?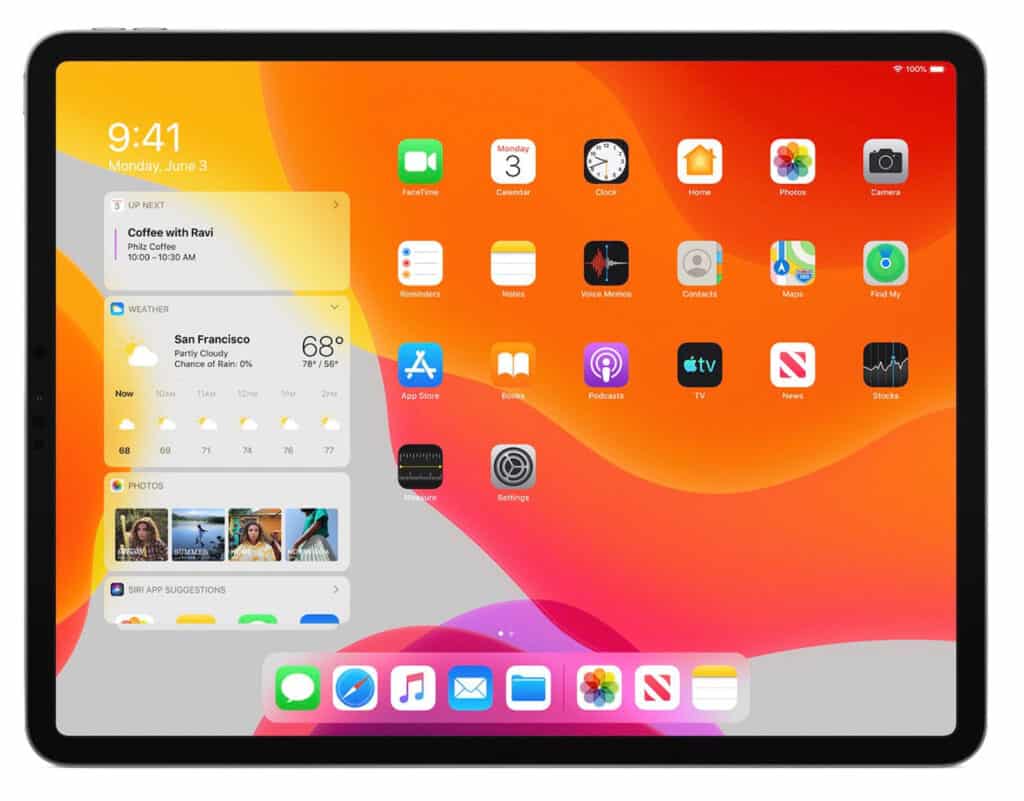 According to Apple, the following iPads are compatible with iPadOS 16:
Apple iPad Pro (all variants).
iPad Air (3rd gen & later).
iPad (5th gen & after).
iPad mini (5th generation & after).
How to install your iPad to the iPadOS 15 developers betas?
To download and install this public beta for iPadOS 16, you must sign up for such Apple Beta Software Program.
Click "Sign up" on the Apple Beta Software Program website, then "Sign in" by entering your Apple ID.
The next step is to enroll your iPad. To enroll your iPad, scroll down till you see it. A page for registering your devices ought to appear. A request to download an "iPadOS 16 Public Beta" Profile will be made.
Once the file has been downloaded and installed, select it. Your iPad will then ask you to restart it.
Access Software Update by going to Settings > General. There ought to be an automatic appearance of the iPadOS 16 public betas. Once it shows up, tap Install, and it will start downloading.
You'll get iPadOS 16 on your iPad after a few restarts and a short period. However, because this is an early edition, there may occasionally be slowdowns and crashes.
Conclusion
This public beta of iPadOS 16, which is scheduled for a complete release in the fall of 2022, has now been made available by Apple. Since the public beta for the software update is now open, you may read our initial thoughts on the early hands-on testing of iPadOS 16.
Even though the iPadOS 16 betas has long been accessible to developers, this week's release represents the first opportunity for anyone without an Apple Developer Account to download and test the newest iPadOS version. The public beta is your first opportunity to test new features like Stage Manager and all the other multitasking capabilities coming to your iPad unless you've paid for a Developer Account.
However, the new iPadOS 16 update is still in beta, so you must back up your iPad immediately. As you'll see below, using iCloud Backups is the simplest way to accomplish this.
Read more: