Battery issues are not a new issue faced by users while using iPhone, but there is a new type of battery issue this time. Many users have complained that the battery percentage gets stuck at any specified number. This problem is even faced in the iPhone X, iPhone11 and 12. Here are some ways you can fix iPhone battery percentage issue.
What is the issue?
The problem with the battery percentage display is a software bug. It is even acknowledged by Apple and they working to find a possible fix with the next iOS update. However, until the update is released you can try some methods to solve this issue. The ways mentioned below can be used to get rid of the situation when the iPhone battery percentage is stuck at some point.
Turn Off and Turn On 'Set Automatically' setting
If your iPhone battery is stuck at a fixed number and doesn't change whatever you do, then you can try turning on and off the 'Set Automatically' option in the Date & Time feature. If you use iPhone 6S or 6S Plus, then the iPhone battery percentage might be stuck when you try to manually alter the time zone when you travel. Here is how you can fix this until Apple comes with a new update:
Open Settings app on your iPhone.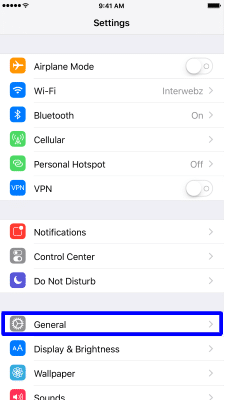 Click on General and then select Date & Time.
Click on Set Automatically to switch it off and then turn it on.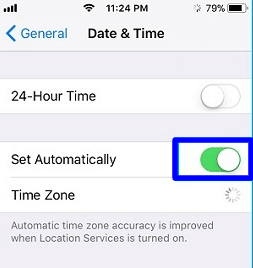 Then force restart your iPhone. After the hone restarts the issue will be resloved.
Turn off Battery Percentage then turn it back on
Another way you can fix this issue is by turning off and on the battery percentage. This will temporarily fix the problem, here is how you can do this:
Open Settings app on your iPhone.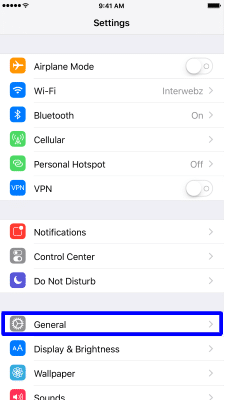 Click on Battery in the Settings tab.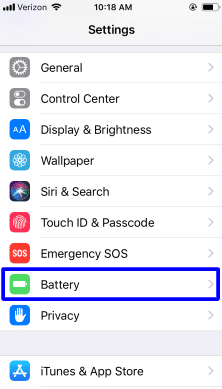 In the Battery tab, click on Battery Percentage click on it to turn it off. Wait for few seconds and then turn it on again.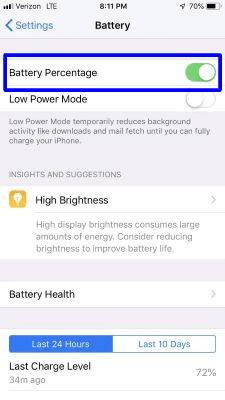 Exit the Settings tab, then reboot your iPhone.
Fix iOS system problems on iPhone
As this issue is due to some iOS system problems on your iPhone, the simple checks are not enough. Use an iOS system repair tool, like TunesKit iOS System Recovery. TunesKit can fix more than 50 iOS system issues, also the Standard mode will not cause any data loss to fix issues fix iPhone battery percentage issue. Here is what to do after you download the app:
Connect the iPhone with your PC.
Turn on TunesKit iOS System Recovery and click on the Start button.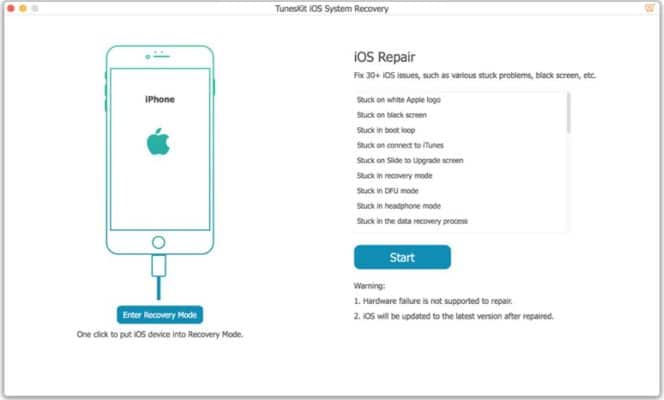 Choose the Standard mode and then click on Next.
Download firmware package.
After downloading, click on Repair and wait until receive a message that the repair is finished.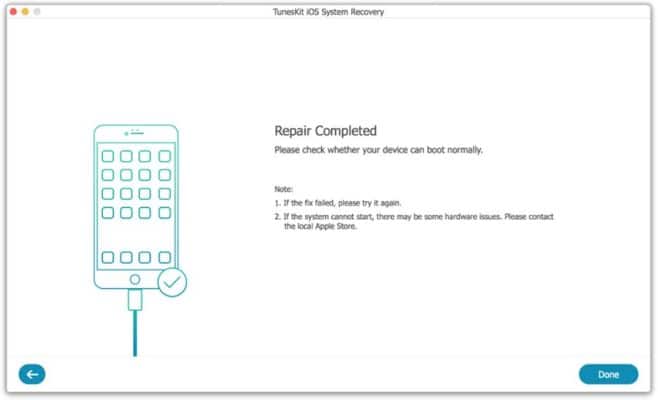 Run out of the battery
Another way you can try is by completely running out the battery on your iPhone. When the battery indicator is stuck you cannot know the actual battery of iPhone. Thus, restricting you from charging on the correct time to prevent shutting down for out of battery. But, you can completely run out the battery and then charge it to 100%. This might solve the issue of the stuck iPhone charge percentage indicator.
Conclusion
When you find a stuck battery percentage indicator, you might see that due to a iOS system bug. But until Apple bring the new update, you can try different ways to fix the issue. You can try to turn on and off the Set Automatically feature in the Date and Time settings. This can solve the issue, as it might arise when you manually set the time zone while you travel. Another way to fix the issue can be by turning the Battery Percentage on and off. If even this doesn't help you can download the TunesKit iOS System Recovery app. Using this app, you can fix the iPhone battery percentage issue.
If you have any questions you can ask in the comments section below!
Read More!