In this technological epoch, gaming on your iPad couldn't be sweeter. Amid the coronavirus outbreak that has many people in the United States and other countries sheltering inside their homes to avoid spreading the infection. Some game developers have opted to make their games available to play for free. Here is the list of best iPad games in 2020 for teenagers to experience in this pandemic.
Alto's Odyssey
Alto's Odyssey is an endless runner and a snowboarding video game developed by Team Alto and published by Snowman. It trades in a bright, snowy and colorful palette and that's just as appealing as original. Along the way, you'll experience grind through vines, bounce a top hot air balloons, ride towering rock walls – all while uncovering the desert's many unsolved mysteries.
The game add new feature, such as wall-riding mechanics, water mechanics, tornadoes, falling platforms, a new power up, and balloon bouncing. The very core mechanic haven't changed yet. You may go through collecting coins, dodging obstacles, and completing goals will allow to upgrade your level and purchase power-ups for the in-game store. Alto's Odyssey continues to build on that well-defined core and throws awesome new challenges at players in almost every run.
Ticket to Ride
Leave the boxes, the game pieces, and the cards at home, and enjoy classic board games on your iPad! Ticket to Ride is a personal favorite of most and a must download iPad game in the year 2020.
In case you're not familiar with Ticket to Ride, it's a fantastic game of train-building which I highly recommend. In short, up to five players compete to build train tracks across a map. You have to collect cards of a matching color in order to lay the trains down. Points are awarded both for claiming a section of track and for completing tickets by connecting two cities with a continuous track. Rules are very simple to learn and you can get going in a matter of minutes, making this a good game for a wide audience. Plus, it's trains!
The graphics are gorgeous, with the same style of illustrations as the original board game. Apart from this, the game itself plays like the board game but you don't have to shuffle and actually place all those little trains on the board yourself. Making the game digital brings a few nice perks.
Cities on your tickets are automatically highlighted, making it easier for you to keep track of them, and whenever a route is completed the app plays a little sound and animation so you can be sure you didn't miss any gaps. The app also does all the scoring for you — and this is particularly handy because we inevitably forget to score some tracks as they're played in the actual board game.
Fortnite
Now one cool thing about Fortnite is that it actually supports cross-platform multiplayer gaming across iOS, PS4, PC and Mac. Mobile players will always be paired with mobile players. However, if you choose to play with friends in Duo and Squad mode who are on other platforms, then you will be put in a multiplatform server. Another cool thing is that because the game uses Epic account to log you in on all the platforms, your progress on one platform syncs across all the other platforms. None of the things mentioned in this paragraph are currently possible on PUBG.
Because the account progress is synced, your character from other platform such as PC shows up directly here. Any progress you made there or any purchases also show up on mobile. Or you can create a new account here and start from scratch. Fortnite doesn't really have a character creation mode and you pretty much get a random character every time if you haven't purchased a skin.
Leo's Fortune
Leo's fortune is a platform adventure game where you can hunt down the cunning and mysterious thief that stole your gold. Beautifully hand-crafted levels bring the story of Leo's to life in this epic adventure. This game is virtually flawless.. could be called the best game on the platform. In addition, every level is meticulously detailed and every scene looks simply spectacular.
What's stand out about Leo's Fortune is the gameplay physics. You have to survive through vicious straps and solve physics-based puzzles through 24 levels of treacherous adventure. You just have to follow the trails of gold and uncover the truth behind Leo's stolen fortune.
Dead cells
in iPad games, death is not the end. Play as a failed alchemic experiment and explore the sprawling, ever-changing castle to find out what happened on this gloomy island…!
That is, assuming you're able to fight your way past its keepers.
It is a roguevania action platformer that will require you to master frantic 2D combat with a wide variety of weapons and skills against merciless minions and boss. "Kill. Die. Learn. Repeat".
Invisible Inc.
Considering this game relies on being sneaky. Invisible, Inc. is well designed, looks great, and plays even better. It is fast-paced and exciting with a tightly woven, if fairly familiar, narrative. If you loved XCOM and Templar Battle force you'll love this game. If you are a fan of turn-based tactical games this is absolutely in your wheelhouse. Either if you dig high-tech, high-stealth, full-of-thrills gameplay go buy this now on iOS.
This stealth game randomly generates levels that you need to make your way through to complete objectives and avoid enemies. You can control ten unique characters through the perilous missions. Each of them has loads of customization options, making sure characters never get stale.
Minecraft: Pocket Edition
You can explore infinite worlds and build everything from the simplest of homes to the grandest of castles. Play in creative modes with unlimited resources or mine deep into the world in survival mode, craft weapons and armor to fend off dangerous mobs. Create, explore and survive alone or play with friends on all different devices.
The Room: Old sins
It is a part of the fantastic Room series of games. Like previous games, The Room : Old Sins is a variation on escape the room games. The player is presented with a highly-detailed dollhouse to examine and find various secrets within it by manipulating the objects and solving its puzzles.
Parts of these puzzles involve interacting with a unique material known as the Null, which has the ability to warp reality. Using a special eyepiece, the player can see objects made of Null, with hidden objects or puzzles seen through the Null item. Items can be collected and examined, and in some cases, manipulated to reveal another object or prepare the item to be used in a puzzle. If the player becomes stuck, the game provides a hint system, where after a certain amount of time, the player can request a hint; there is no penalty for using these.
Red's Kingdom
Red's Kingdom is the complete package. The action-puzzle game is fun, looks fantastic, and is brimming with style and personality. Red's isn't breaking new gameplay ground, but it integrates tried and true elements in a way that makes it feel fresh throughout and scales seamlessly from the iPhone to the Apple TV.
Red is a squirrel. One night, the evil king and his henchmen break into Red's house, steal his supply of nuts, and kidnap his father. Your goal as Red is to collect your nuts and save your father.
The game mechanics are straightforward. Red's world has a grid-based layout that you view from an isometric perspective. To navigate around each area, you swipe in the direction you want Red to go. Red rolls somersault-style in the direction you swipe until he runs into an object like a rock or tree. It's a mechanic that turns Red's environment into the puzzle. You need to find ways to leverage the obstacles in Red's world to help you collect nuts and other items.
Ticket to Earth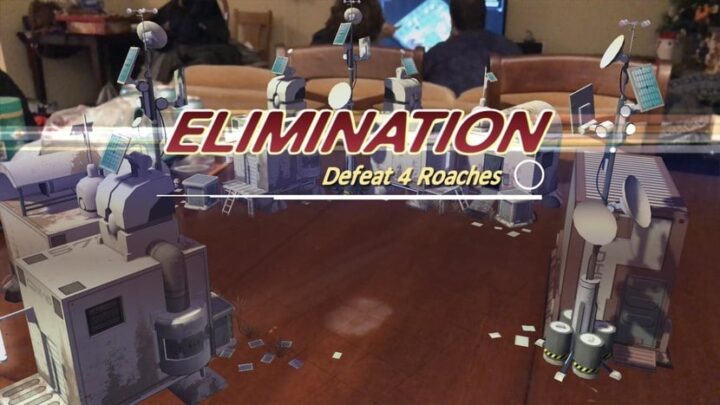 A must-download iPad games for gamers everywhere. This game seamlessly blends turn-based tactics, thought-provoking puzzles, and engaging RPG storytelling in one entertaining package.
There's a story of prison breaks and corruption, mutant insects and rampaging robots, and it's up to you to set everything right.
You play a couple of different characters, and each level the game throws you into has a different set of challenges to complete. More often than not though you need to clear out all the bad guys to move on.
Each round you get two different action points, and you can spend them however you'd like. Moving along a path costs one of them, and attacking or using one of your special skills usually eats up the other.
Conclusion
To bolster, 2020 has become the the bright year for iPad gaming because of this pandemic. Whether your iPad is your primary gaming handheld or just a way to pass the time on the road, these latest additions to the AppStore will keep your thumbs busy. I hope you all will try these best iPad games of 2020 in these pandemic situation.
Do like, share and subscribe.