FaceTime is a program that was developed by the Apple Company. It has to be used on its products like the iPhone, Mac-book, and iPad. This application allows anybody who is using an Apple device to get connected. It allows video calling through ones emailing contacts and even phone numbers. Also,it is a video telephone with a voice over Internet Protocol.
It requires Wi-Fi or any other form of internet connection to operate properly.
What is Facetime and what it is used for ?
FaceTime is a video chat application developed by Apple. Specifically, you can use it from your iPhone , iPad, iPod Touch, or Mac computer. And you'll need to be contacting someone on one of these devices as well.
How does Facetime works?
FaceTime works by establishing a connection between two supported devices. Most Apple devices introduced after 2011 support Face Time. It is currently incompatible with non-Apple devices or any other video calling services. Mac models introduced in 2011 have high-definition video Face Time, which devices use automatically when both ends have a Face Time HD camera.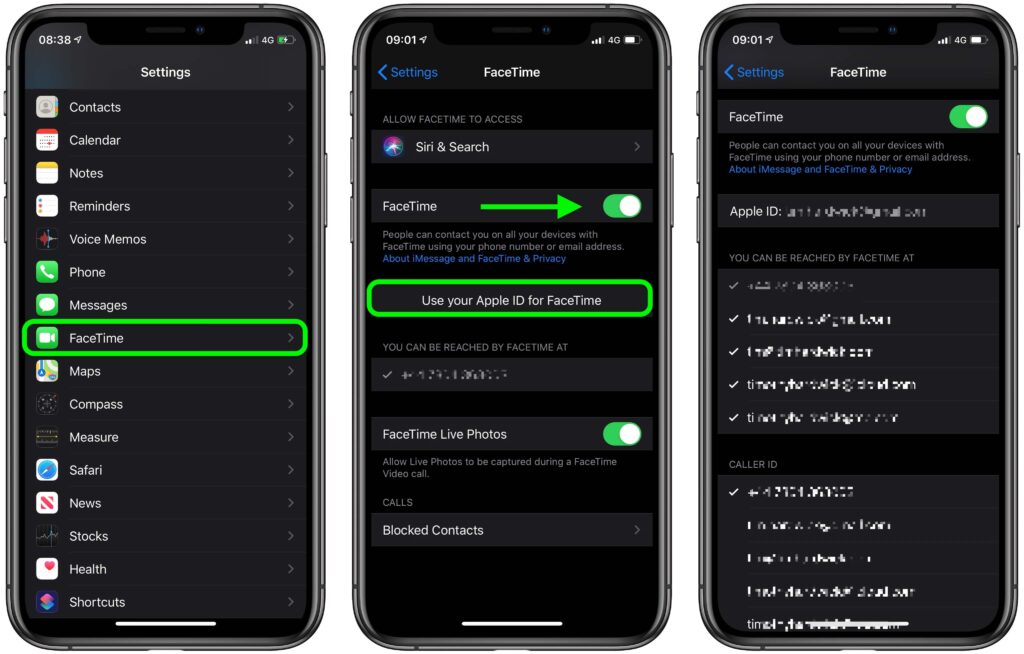 Requirements
FaceTime requires an Apple ID and is only accessible on iOS devices. The following devices can access Face Time over a Wi-Fi connection: iPhone 4 or later, iPad 2 or later, iPad mini, iPod Touch fourth generation or later. Starting with iOS 6, Apple allowed users to make Face Time calls over 3G and 4G networks on iPhone 4s or later and third-generation or later iPads.
What devices support FaceTime?
You can use Face Time to pay for Wi-Fi on any device: iPhone 4 or later, iPad Pro (all models), iPad 2 or later, iPad mini (all models), and iPod touch 4th generation or later. (Only iPod Touch 5D generation or later Face Time Audio supports audio calling ling).
Initiating a Facetime call
FaceTime can also be initiated through the Contacts app by selecting a contact and choosing the Face Time option.
Or through the Messages app by tapping on a person's name in an iMessage thread and then choosing the Face Time option. You can also set up Favorites through the Contacts app and make a Face Time call through the Phone app (‌iPhone‌) .
Or through the Favorites widget in the Today section of the Notification Center (‌iPhone‌ and ‌iPad‌).
Note that you can choose from Face Time Audio or Video in the Face Time app, but initiating FaceTime through Contacts or Messages initiates a video call right away.
When you initiate a Face Time call with someone, the front-facing camera on your Mac, ‌iPad‌, or ‌iPhone‌ will activate so that the person on the other end can see you. Unlike with a phone call, Face Time calls often reach the other person near instantaneously.
Availability
Due to the proprietary nature of Face Time, it is currently unavailable on other platforms including Android and Windows.
As of June 2010, Face Time is not enabled on devices bought in the United Arab Emirates possibly due to regulations in this country that restrict IP-based communications. In addition, on devices bought in China only Face Time Audio is disabled, while Face Time Video is available.
Devices bought outside these countries support both video and audio versions of Face Time. Although Egypt, Jordan, Qatar and Kuwait originally disabled Face Time on the iPhone 4.
They later re-enabled the feature through a carrier update for existing phone owners, and made it pre-enabled on any newly purchased iPhone. In March 2018, Face Time was made available for iPhones in Saudi Arabia upon updating to iOS 11.3.And in August 2019, Face Time was made available for iPhones in Pakistan upon updating to iOS 12.4.
Pros
FaceTime application's audio feature has got a great sound quality than most software that offers the same services.
Using FaceTime can be free or cheaper depending on your data plan.
Toggling between FaceTime audio and video
Adds nonverbal communication
Video calling for family and friends and business
Long distant video conferences
Affordable way to communicate with people that live far away
Has a larger base compared to Skype
Cons
Chat rooms create risky behavior
People can reach each other instantly
Needs internet in order to work
Uses a large amount of data
Consumers will need to increase their data plans in order to use Facetime
How safe is FaceTime?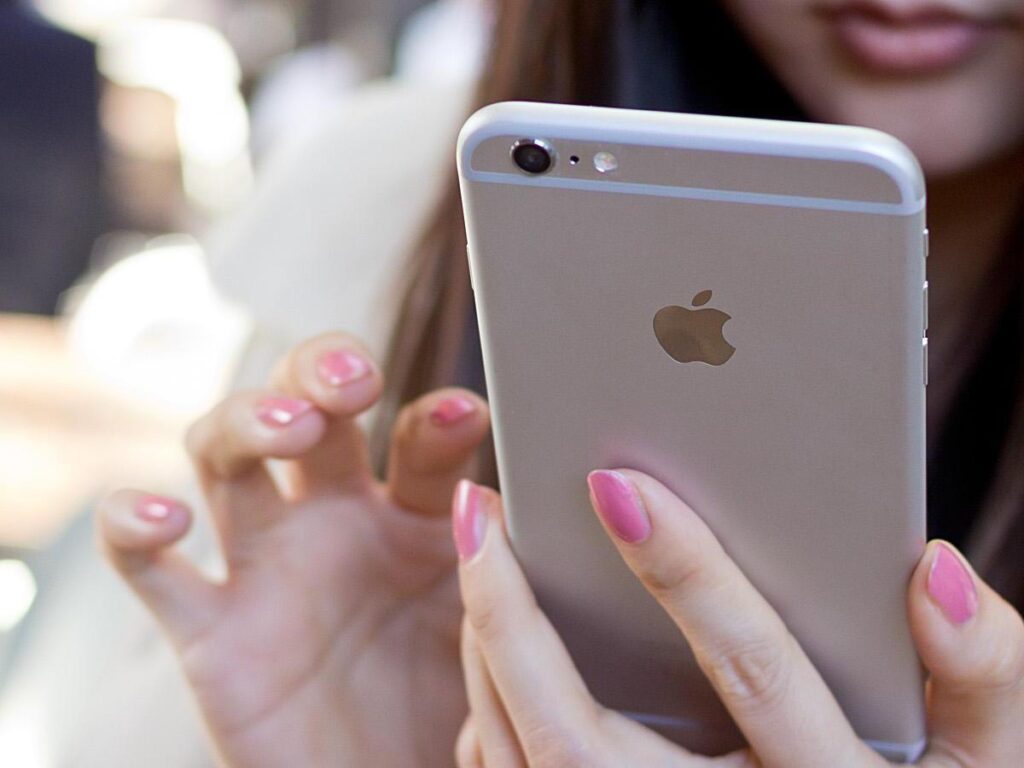 The audio/video contents of FaceTime calls are protected by end-to-end encryption. So no one but the sender and receiver can access them. Apple cannot decrypt the data. It uses Internet Connectivity Establishment (ICE) to establish a peer-to-peer connection between devices.
Using FaceTime Over WiFi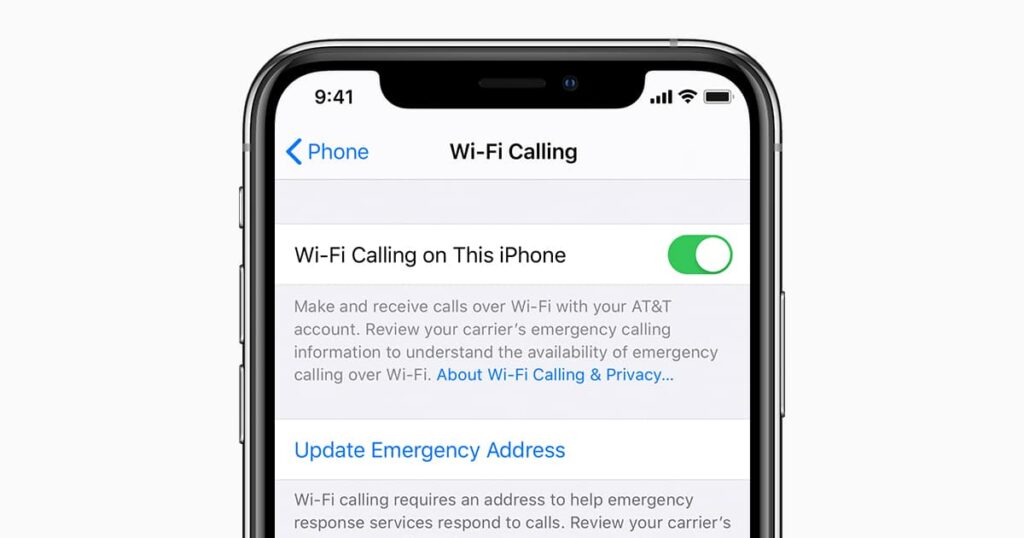 Face Time works best when using Wi-Fi, because a video connection between two parties can be data heavy. You're going to get the clearest picture when using a high-speed Wi-Fi or cellular connection. It will use Wi-Fi by default when connected to a Wi-Fi network on ‌iPhone‌, ‌iPad‌, or Mac.
If your connection speeds aren't high enough, video will look pixelated and when connection speeds are very slow, the video feed will cut off entirely. Face Time Audio requires less data than standard Face Time. But with very poor connectivity, it can fail or sound distorted.
Using FaceTime Over LTE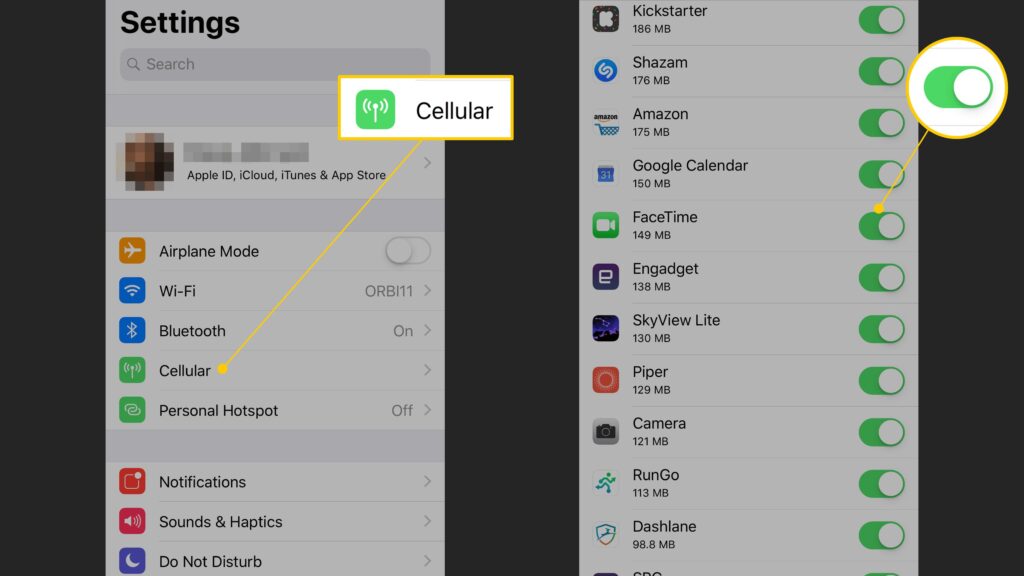 On devices with an LTE connection like an ‌iPhone‌ or ‌iPad‌ (or a Mac connected to a hotspot). FaceTime works over cellular as well.
Most cellular phone plans no longer have limited minutes, but Face Time Audio and the standard Face Time video do not use up cell phone minutes. It's worth noting that it does eat up data, and how much data it uses will vary by device, connection quality, and other factors.
You can see how much data you've used in a FaceTime call by opening up the FaceTime app and tapping on the "i" next to a person in your recent call list.
No longer takes over the entire display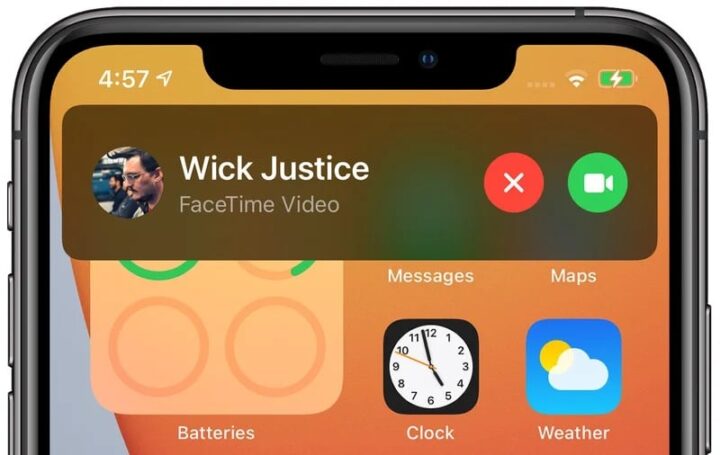 Incoming FaceTime call no longer takes over the entire display of the ‌iPhone‌ or the ‌iPad‌. Instead shows up as a small banner.
The banner is interactive and can be tapped to accept or decline a FaceTime call.
Can do other things on your ‌iPhone‌ while placing Facetime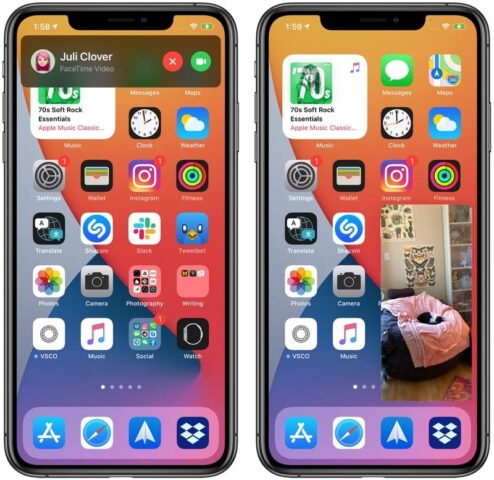 You can do other things on your ‌iPhone‌ while chatting with iOS 14, with a FaceTime window open. Thanks to the new Picture in Picture mode that's available. Swiping out of FaceTime will now open up a Picture in Picture window that can be resized. So you can use apps without having FaceTime paused.
Eye Contact
If you enable the "Eye Contact" feature in FaceTime's settings, it tweaks the Face Time video to make it look like you're making eye contact with the person you're talking to while you're looking at the ‌iPhone‌ or ‌iPad‌'s screen.
Using Memoji and Animoji When in FaceTime
When using FaceTime for a video chat, you can choose to overlay an Animoji or Memoji character over your head.This is a fun way to chat with kids or to add a bit of whimsy to a conversation.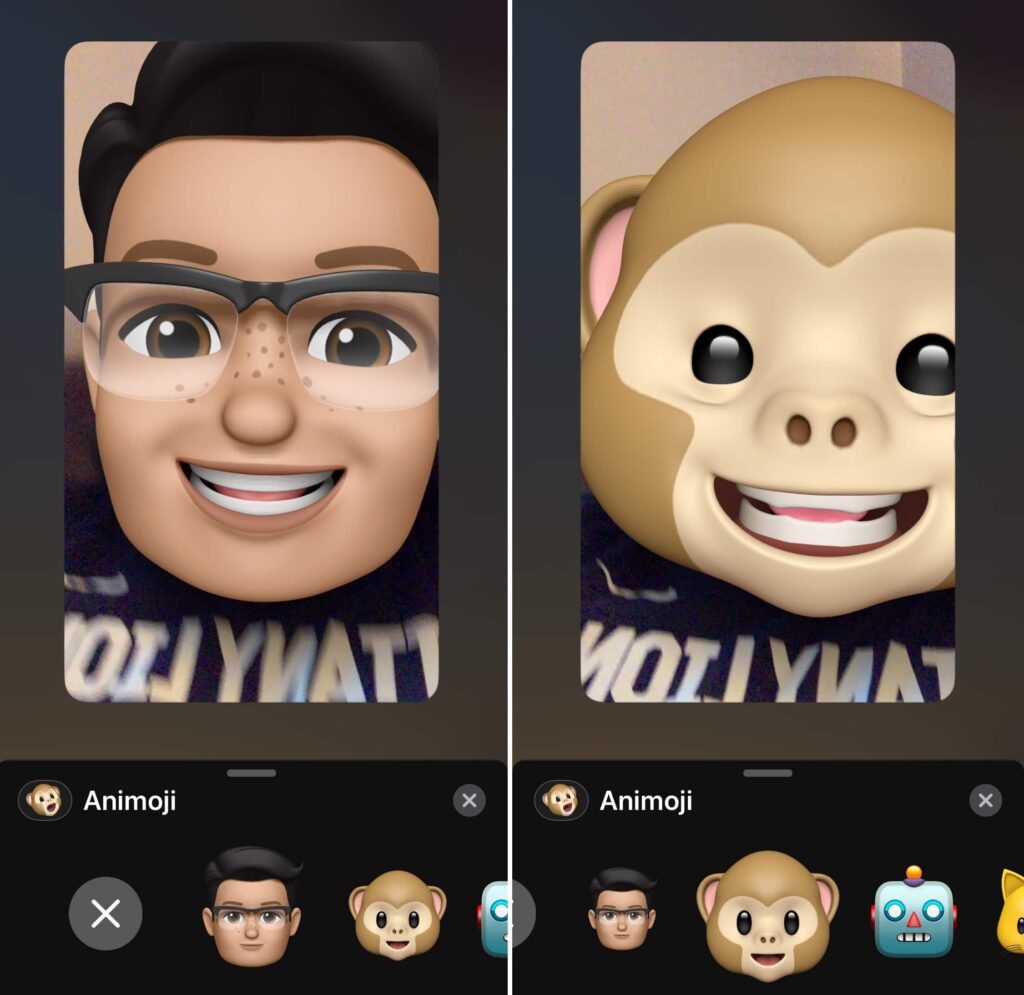 Using Effects in FaceTime
Along with Animoji and Memoji, you can apply filters, stickers, animated shapes. .Memoji and Animoji stickers, and text to your FaceTime video to spice it up.
There are a range of filters to choose from, ranging from those that simply tweak colors to those that add effects like watercolor, comic book, aged film, ink, and more.
As for stickers, there are some animated shapes available by default along with Memoji and Amimoji stickers that are emoji-like still versions of Animoji/Memoji.
Plus you can use any sticker pack purchased from the App store or made available through an app you already have installed.
How do you know if someone rejects your FaceTime call?
If the person you're calling declines your call, it will tell you that they're unavailable as soon as they hit the button to decline your call. If someone declines your call, you'll get the same message as if someone was unable to answer your call.
Does FaceTime tell you if someone is screen recording?
Yes. FaceTime does not alert the other person if you record the call using the built-in screen recorder. Snapchat is the only application I know of that will alert the other party that you have screenshotted or recorded.
Are FaceTime calls free on iPhone?
FaceTime on Apple devices is free. Apple bundles the software on iOS devices and doesn't levy any charges to make calls or connections. The only thing that Apple requires for you to be able to use this app on your iPad, iPhone or iPod Touch is an Apple ID.
How do you know if someone blocked your number on FaceTime?
You will receive no indication that you have been blocked. So… in other words, the only way to determine if someone has blocked you is to try and either facetime them or call them. All icons still light up on their contact card even though they may have blocked you.
Overall
Conclusively, we think Facetime is a good application for instant video calling. You must definitely try it and use most of its features. You can really have a fun frolic video sessions .Also do let us know if you enjoyed our guide. Feel free to connect with us. Comment and we are here to solve your queries.Like,share and subscribe. Regards!