Any.do calendar app has evolved beyond the limited range of features for which they were once known. Complex scheduling, interaction with other platforms, and organizational planning are all made easier with modern calendar software. Meanwhile, the typical use case of the daily user who only requires simple calendar software has not been ignored.
Any.do is one of the most well-known productivity tool program names. At this time, the firm has been operational for a decade and has gone through numerous major portfolio iterations. Cal, their calendar app, was initially available as a standalone app, but it was withdrawn in 2014, and its functions were incorporated into their main platform.
Plans and Pricing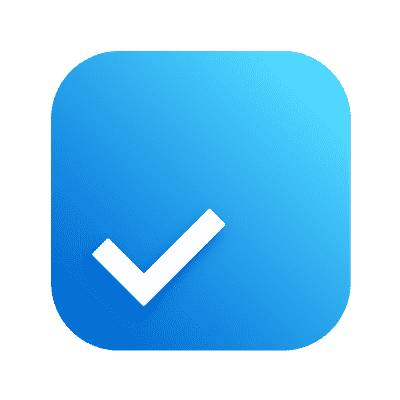 Any.do calendar app is free by default, and this includes the calendar feature. Some functions, even ones that consumers are used to enjoying for free, are only available with a premium membership. Even so, the free tier of Any.do should be sufficient for the average user's needs.
Recurring reminders, interface customization, color tagging, location reminders, and interaction with certain applications, such as WhatsApp, are some of the more noticeable advantages of purchasing a premium membership. Some of these features aren't necessary for most users. But those coming from other applications may be upset by the absence of tagging and repeating reminders.
Plans for Any.do calender app are for 6 months you need to pay $4.49 per months and you have to billed it in every 6 months. For 12 months you need to pay $2.99 per month and you have to billed annually. For 1 month you need to pay $5.99 per month and you have to billed it every month.
Features of Any.do calendar app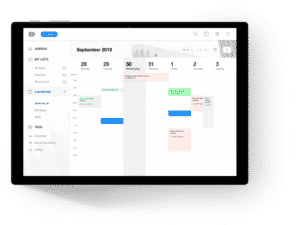 Any.do calendar app smoothly fits with the Any.do workflow, which centers around generating and organizing tasks. You may create tasks and subtasks as well as customize them with a standard set of features such as a reminder, deadline, connected tasks, labels, and more. A paid subscription is required for advanced labeling.
The app is available on a variety of platforms, including Alexa-enabled smart home devices. This could be useful for individuals with more busy lifestyles given its focus on helping users to make sense of a huge number of events and relationships. This also manages task lists and views making planning on the fly a breeze.
Unless you plan to combine it with another platform such as Google Calendar, the free edition of Any.do's calendar leaves a lot to be desired. Long-term planning is not the app's strong point; it better suites to manage day-to-day scheduling issues.
Interface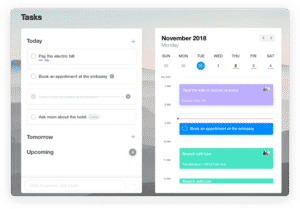 Any.do calendar app has a user-friendly design that performs as expected, even if it is a little sparse in certain areas. It's straightforward to switch between different activities and views, as well as alter events. However, some editing choices, such as changing the deadline on a recurring task, are not very apparent. Some of these shortcomings are addressed in the premium edition, but the app's overall balance between free and paid features leaves much to be desired.
The software is available in a browser and as a native iOS and Android app. It supports all versions, and their functionality and interfaces are generally consistent. The transition from the smartphone version to the browser version is smooth and works as planned. However, other capabilities, such as complex task editing tools, are noticeably simpler to utilize on mobile.
The initial setup and registration are quick and without any extra delays. Like some of its competitors, the app doesn't openly try to sell you a premium membership at every turn – yet the lack of some capabilities in the free version accomplishes the same aim.
Support of Any.do calendar app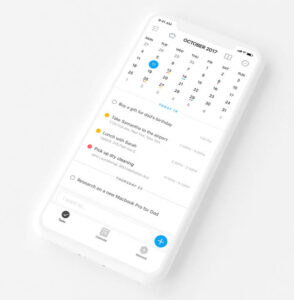 Customer service is one area where Any.do calendar app could need some work. Even for paying customers, response times are sometimes slow, and solutions may or may not fully solve the initial issue. If you're having trouble with the app, just wait before contacting their customer service.
According to user reviews, the company has been working to improve this part of its operations for some time. Although they are still far from perfect. We recommend giving the app's free version a try before committing to a premium membership to ensure that you are not missing any important features. That needs you to connect with customer care on a regular basis.
The competition of Any.do calendar app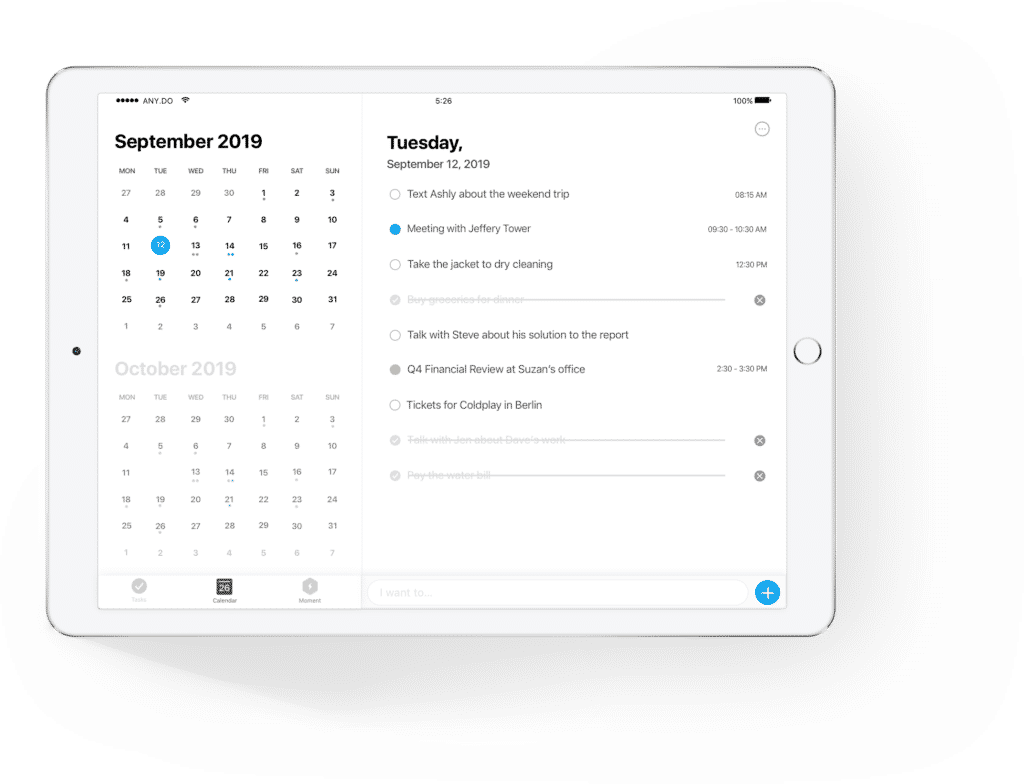 Any.do calendar app is up against a lot of competition from Google Calendar, Outlook. And other famous applications that offer a lot more capabilities for free. The app's premium plan, on the other hand, is one of the most economical on the market right now. So anyone seeking a good calendar/organizer software will definitely find it worthwhile.
The software makes up for some of its limitations by allowing for easy interaction with other platforms. However, considering that a premium subscription is necessary to fully utilize these features. It may not matter to those who are dissatisfied with the basic, free feature set.
Any.do calendar app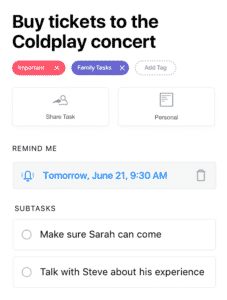 I want a to-do app to be buttery smooth when I use it. Not only do I need to be able to add tasks fast, but I also need to be able to erase them. When I remember I put the same thing down earlier today. I'd like the desktop and web apps to function similarly to the smartphone apps. I want to be able to record a lot of information about each assignment without having to take my hands off the computer, such as when it's due and what labels it should have.
When it comes to to-do apps, the vast majority of them aren't far better.
Conclusion
If you don't have a lot of advanced preferences when it comes to calendar applications., Any.do calendar app is a terrific option that offers a lot of features. It meets most people's demands with the free version. And the premium plan's low cost can make it simple to fill in the gaps of lacking features. This is a wonderful place to start if you want to adopt a more advanced approach to managing your everyday life.
Read more