Webcams are essential for all forms of quality video recording. Your desktop does have a camera, but it is not as good as the Webcam will be. From recording a social video or video calling through the desktop, there are many uses of a webcam.
Hence, we have brought the seven best Webcams for Mac and Windows PC users. Use to year-end sale in your favor and buy yourself the perfect Webcam for your requirement.
Now before we dive into the list of webcams, it is quite essential to know the best setup for webcams. A well-set camera results in video quality that stands out.
How to make the best Webcam Setup:
1.Tripod or no tripod
Most Webcams and all on our list come with a mounting. You don't need a Tripod unless you are capturing the video from odd angles, which a webcam cannot take from the top of your laptop or Mac.
The position of the camera makes a lot of difference in the resulting video. You may want to adjust the camera angle, as webcams come with a movable body. So make sure to set the camera well, and you'll realize you don't need a tripod for it.
2.Special Light- Are they necessary
Special-Lighting helps when you are shooting video at odd hours, and there is a lack of natural lighting. But, if that is not the case for you, and you plan to use the Webcam during the daytime, then you can do without a Special-light. Make sure to place yourself close to a window or any source of natural light in a way that light falls on your face. Check for your better angles and sit accordingly. Never sit in the direction of a light source, or else your face will appear as a silhouette.
3.Do you need an extra Microphone
Almost every Webcam in the market has a built-in microphone. The sound quality is not the best, but it does the job. Assuming that everyone has a headphone or earphone with a built-in microphone lying around, you could use the earphone for better sound and avoid noise.
In case you want to sound more professional, than you may buy a quality microphone as well. With this, let's look at the best Webcam for Mac list.
The Best WebCam list:
1.Logitech C920
Key Highlights:
Good Quality Video
Wide Angle
Affordable
Downside: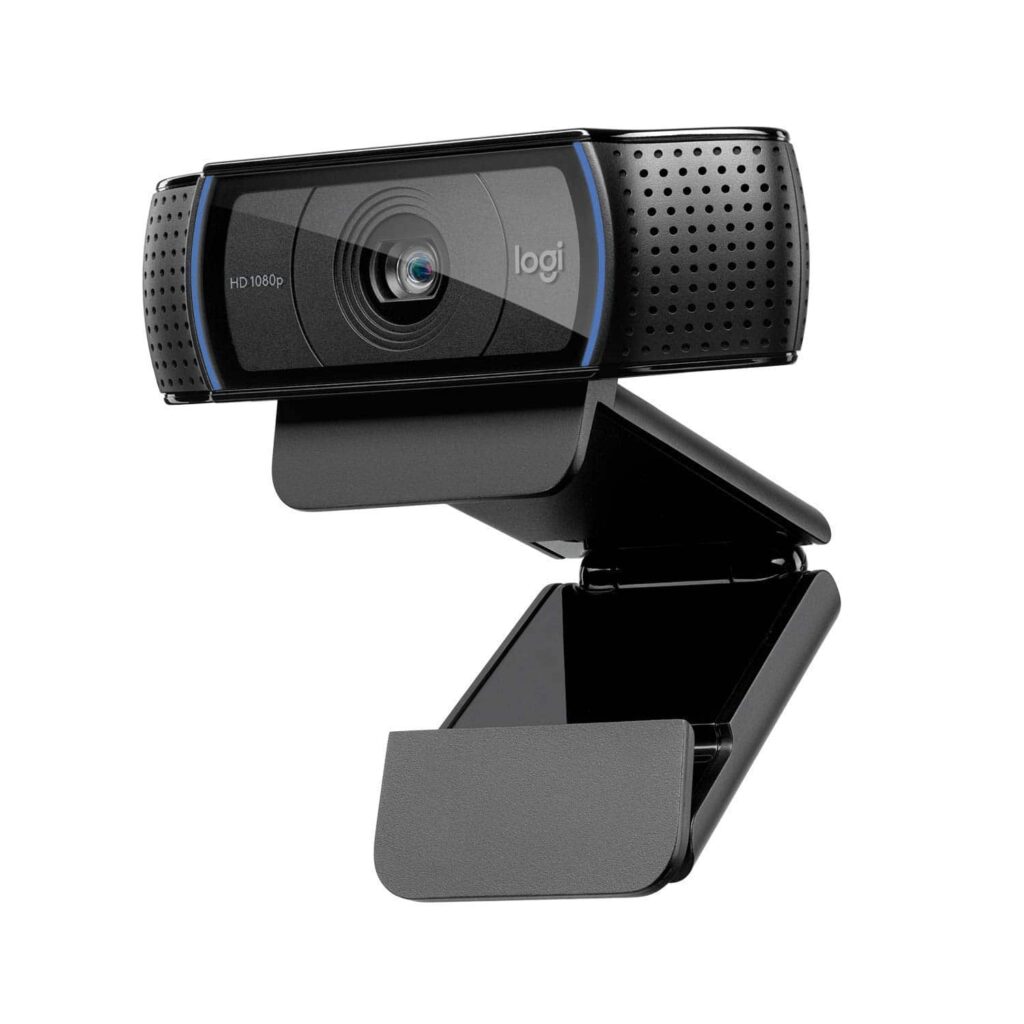 Not every Webcam is a 1080p camera, but the Logitech C920 is a bump. Not only does it boasts a 1080p camera, but also offers a wide-angle lens. It could fit two people in a view without moving too far. Additionally, the software that comes along with the camera lets you use filters or use it as a security camera.
The Logitech C920 is a plug-and-play camera, which means you have to connect the USB, and it is ready to use. Some perky features include built-in autofocus and built-in lighting to enhance darker areas.
2.Razer Kiyo
Key Highlight:
Good Video Quality
Ring Light
Feature loaded
Downside:
Expensive
Lack of good Microphone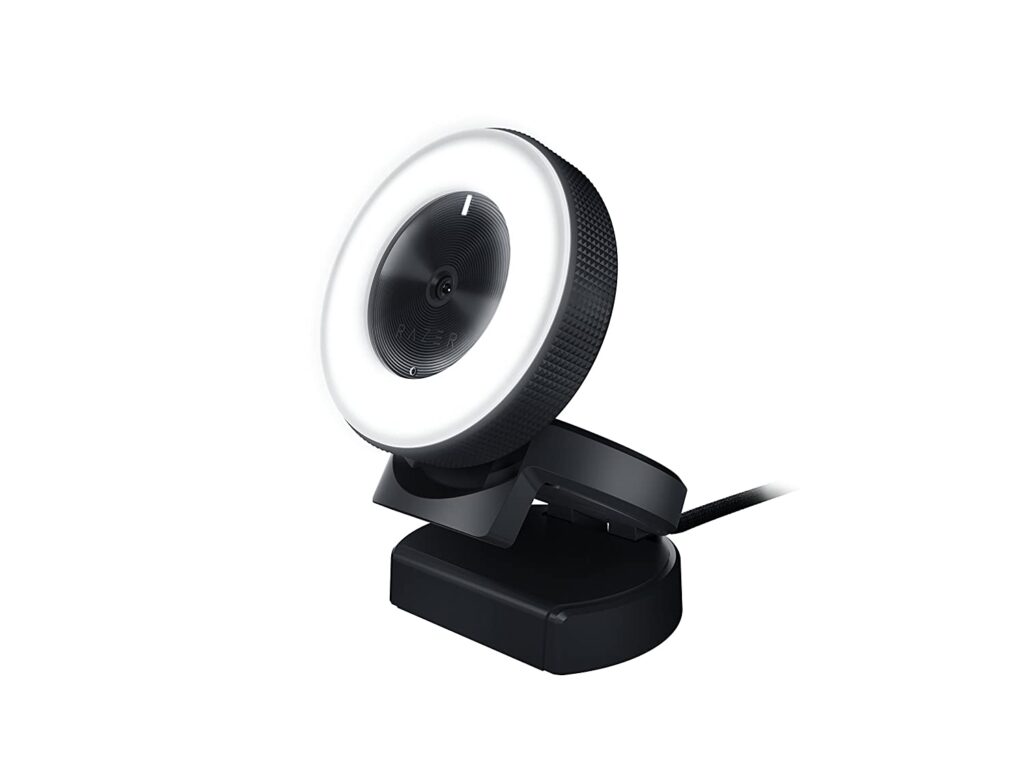 The Razer Kiyo is for streamers as it comes with a built-in ring light. The thoughtful design, top with great video quality, and feature-loaded camera makes Razer Kiyo a tough contender. The price drop on the US Amazon site makes it even more lucrative.
The images are crisp, and the colors are well balanced. However, the microphone is not the best feature, so you may consider using a headphone with a microphone instead.
3.Logitech StreamCam
Key Highlights:
Feature Loaded
High-Quality Video
Downside:
Expensive
Average Microphone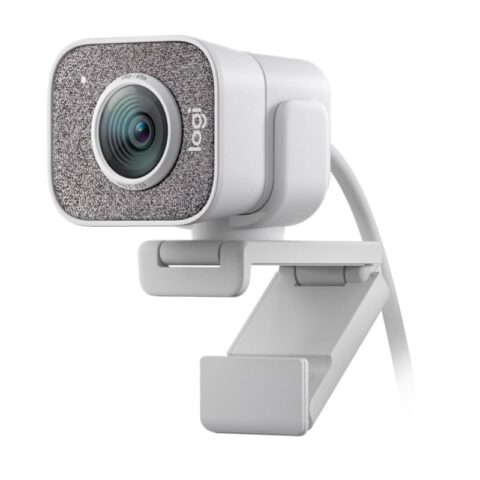 Owing to the increasing number of streamers, Logitech took the opportunity to release a Webcam dedicated to streamers. The Logitech StreamCam is an easy to use, high quality, and aesthetically pleasing piece of Webcam. Moreover, it is mountable on a tripod.
The camera has an adjustable aspect ratio and frame rate going from 24 to 60. It also has other filters and text overlay feature. All this said, the Logitech StreamCam is highly-priced. Nevertheless, if you are a professional streamer, consider this a one-time investment.
4. Youpeck 1080p Webcam
Key Highlight:
Inexpensive
Webcam Cover for security
Downside:
sub-par video and audio quality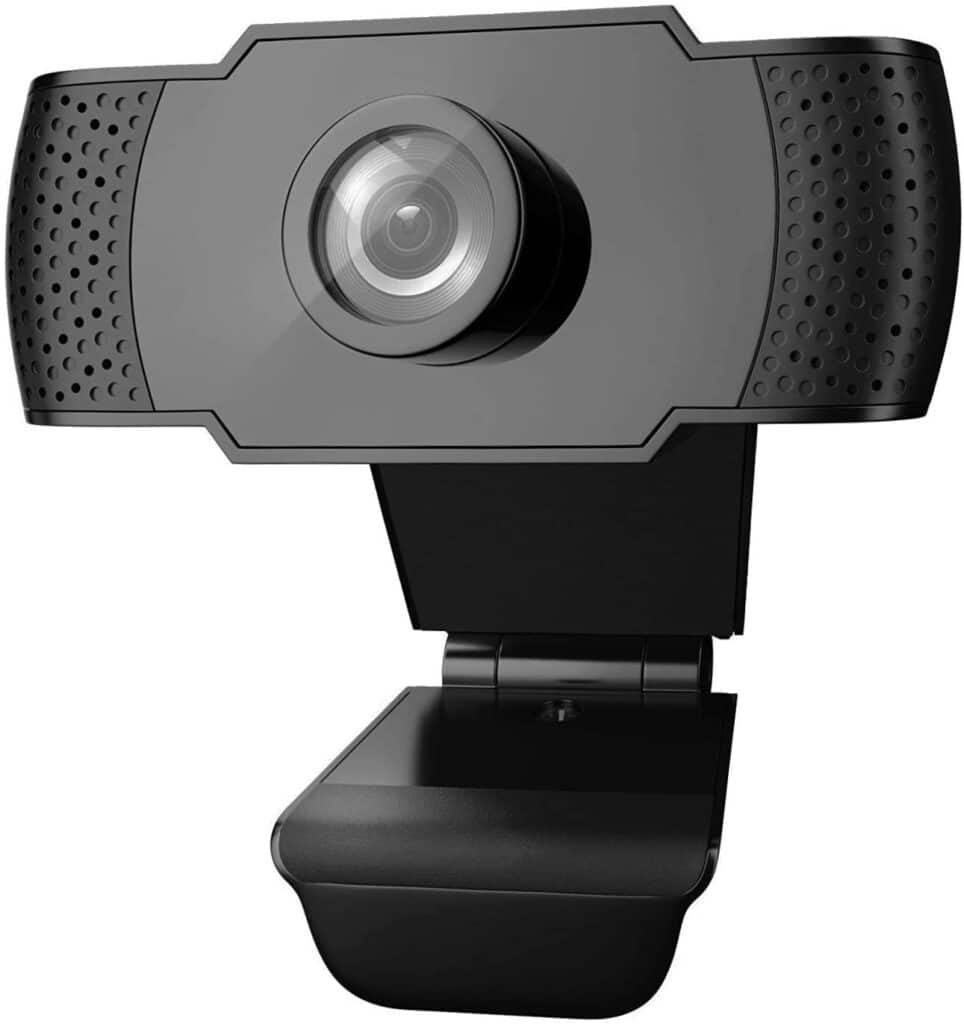 This Webcam only makes it to the list because of its price point. The camera is $21, nearly eight times less than the previous webcams on the list. The camera is for anyone who doesn't want to spend hundreds of dollars on a webcam.
The video and microphone quality is not something to brag about; it is just there. The Youpeck Webcam comes with a camera covering lid, which makes it safe to use.
The cost and the cover lid are the only good things about the camera. In-short, if you are looking for a cheap camera, which does its job and comes with a camera cover, the Youpeck Webcam is the one for you.
5.Logitech Brio Webcam
Key Highlights:
4k Video Capture
5x digital zoom
65, 78, 90 degrees Field of View options.
Downside:
4K is useless for now since no video applications support 4k yet.
Expensive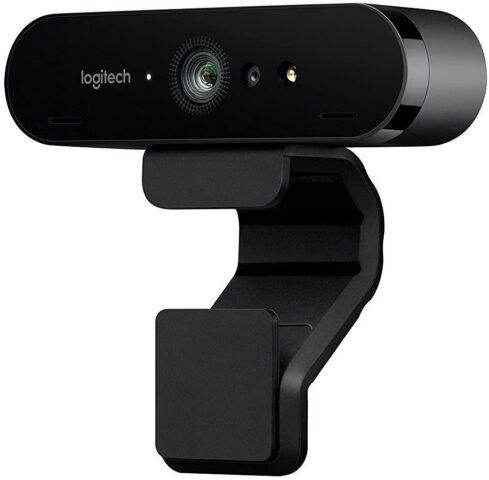 The Logitech Brio seems like a product of the future with its 4k video support. Because video calling software like Skype currently does not support 4k. Logitech bills Brio at a high price; nevertheless, Logitech Brio justifies the price tag significantly. With 4k video recording, HDR, and the option to change aspect ratios, makes the Logitech Brio an ultimate choice. Once you invest in Logitech Brio, you can be sure that you would not have to buy a new one in the upcoming years.
6.Logitech c930e Webcam
Key Highlights:
Sharp video quality, with 1080p in supported business chat apps.
Plug-and-play on both Macs and PCs; no drivers necessary.
Downside:
No optical zoom.
More expensive than earlier models in this line.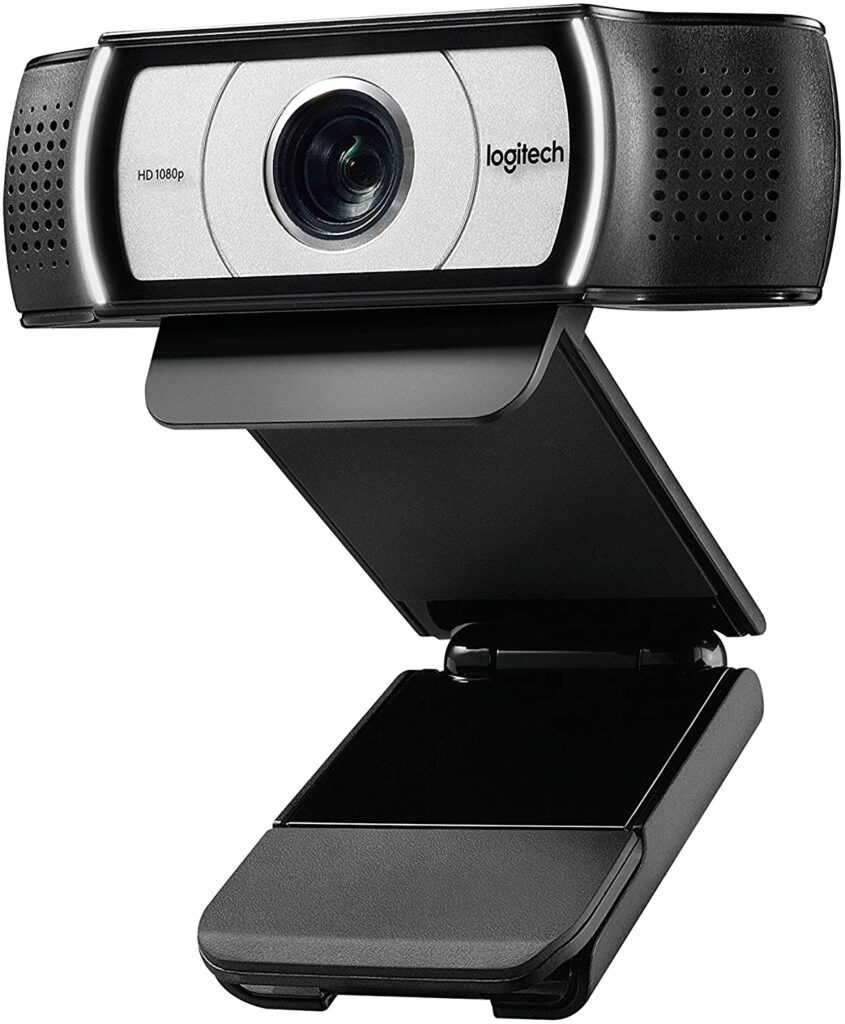 The c930e has an upgraded version of the company's RightLight system, which combines autofocus with light detection to improve low-light quality at multiple distances from the sensor. The video quality is sharp, clear, and well balanced in most situations. Like most other Logitech webcams, the c930e is satisfactory. The focus is constant, and the options of viewing angles come in handy.
The price point could be a deal-breaker for some peeps. No doubt it is on a costlier end, but it does the job quite well.
7.Papalook PA542 Pro
Key Highlights:
Downside:
No optical zoom.
Limited to 65 degrees viewing angle.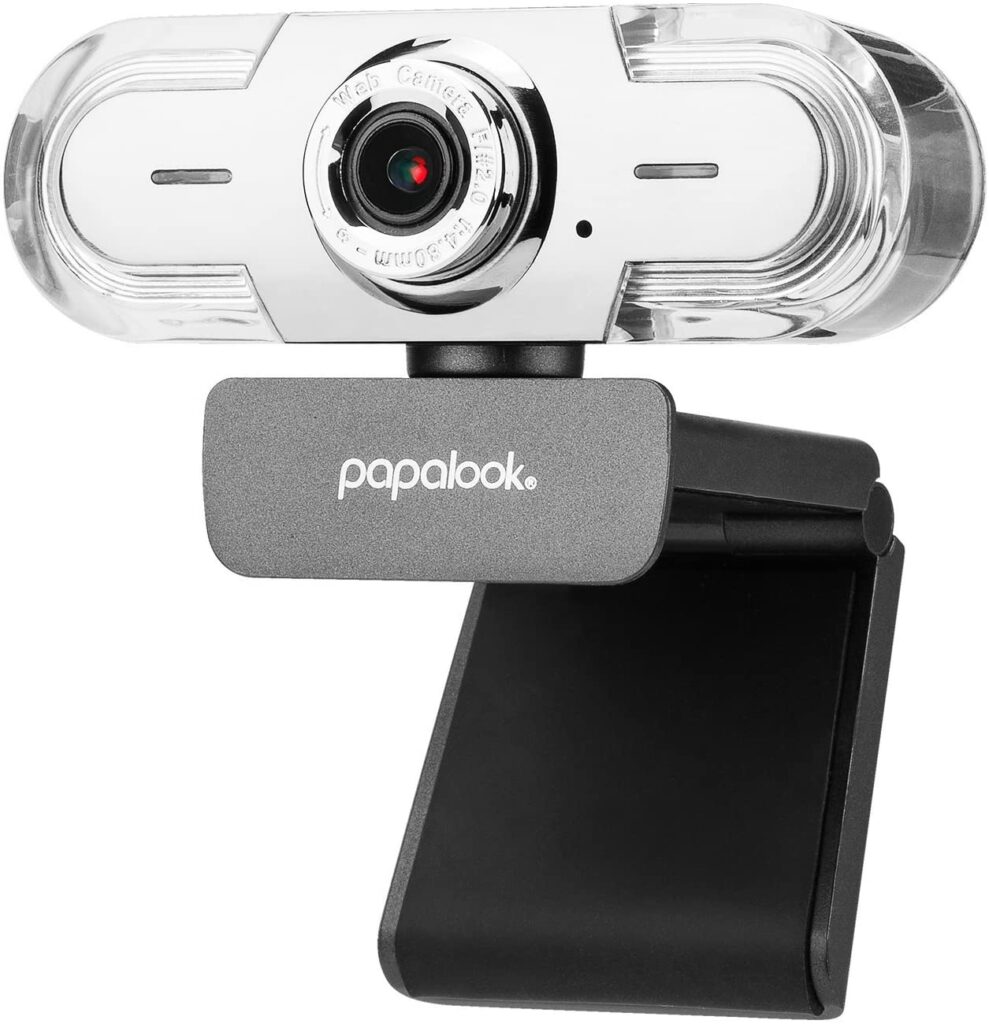 On a tight budget? The Papalook PA452 Pro is one of the most affordable 1080p webcams we've come across. That low price means you're not going to get advanced features we've seen in other webcams. But it gets the basics right, recording high-def video at 1920×1080 resolution and 30fps, with a noise-canceling microphone for good audio quality.
The camera only offers a 65-degree viewing angle, which works for capturing head and shoulder view. But, if you are looking for wider angles, then it is a hard pass. Another missing factor is autofocus. You have the option of manual focus, which works for a business meeting where movements are less. From a business meeting point of view, the PA452 Pro is affordable and a compatible match. Which is reason enough to make Papalook a tough contender in the list of best Webcam for Mac.
Note- For Mac users, make sure to buy the Pro version only as the PA452 is not Mac compatible.
Our Top Choice
Logitech c920
Clearly, the best Webcam for Mac according to us is c920. Logitech c920 has a wide-angle lens, the camera quality is good and it also includes autofocus. All these reasons are enough for anyone to buy a Logitech c920 instantly. The price is reasonable as well. The only downside is a sub-par microphone. Not that the mic is utterly bad, it's just not of the quality you expect from Logitech. Otherwise, it is a safe bet to buy this webcam at $150. Additional features like low light enhancers could be benefitted from as well.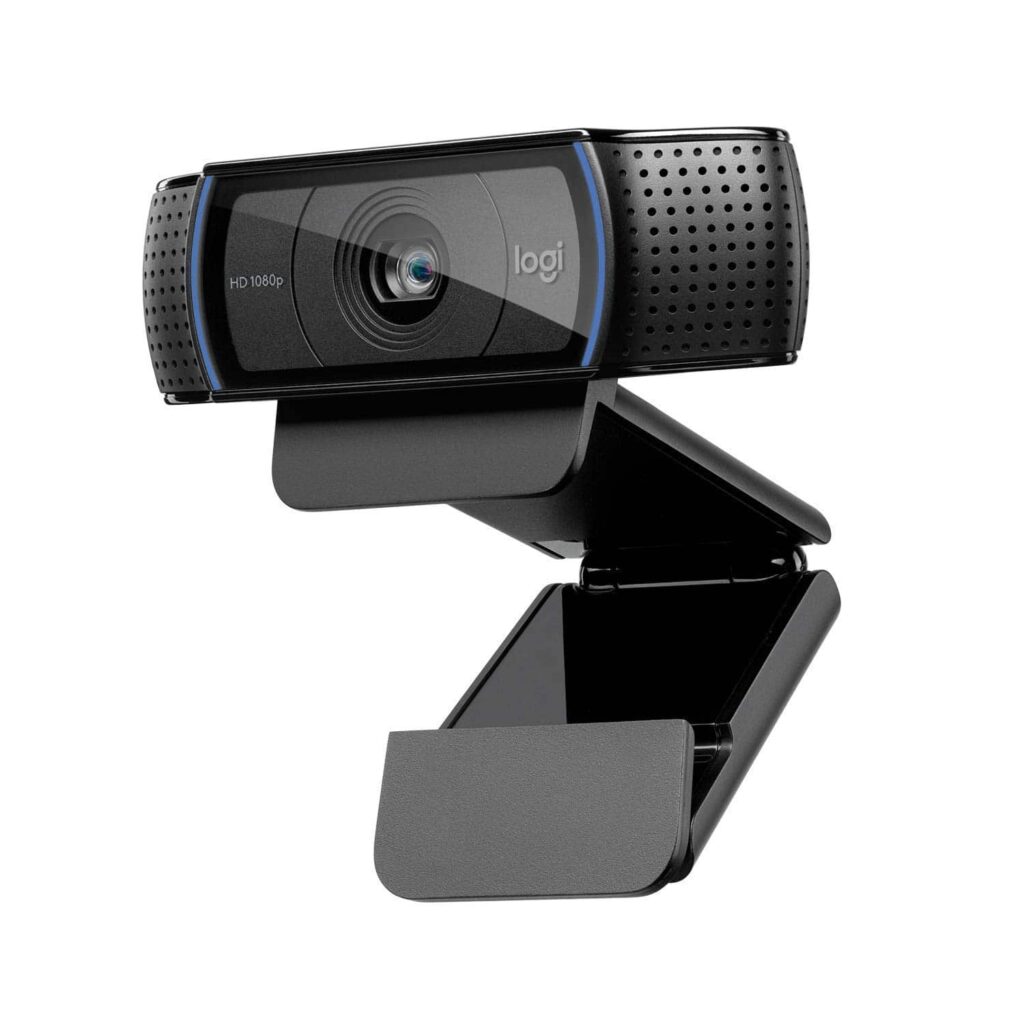 Do not forget that all the webcams mentioned in the post are good quality and top-notch. The defining factors remain the price and usage type. In case you are a vlogger looking for better quality streaming, then you should go for the Logitech Streamcam. If you have an office job looking for a webcam for your Work-from-home; then you can go for the Logitech c920.
Conclusion
Webcams have become a necessity in the year 2020. So, if you are looking forward to replacing your old camera or buying a new pair altogether; these seven webcams are the best we found for Mac users.
Let us know which amongst the list stands out for you. Comment your must-have feature in a webcam, and also let us know if you use a camera setup or just the camera.
Also, check out the Best HDMI splitters for your home entertainment system.