The Google Chromecast 3rd Gen is the company's entry-level casting-only streaming device. It was released without any fanfare from Google, but it's simple to see why.
The third-generation Chromecast has also lost a useful physical function, and it has very little to show for three years of hardware improvement in the streaming world.
If you have a 1080p TV in your kitchen or guest room that doesn't have advanced features built-in, the Chromecast remains one of the best Google Home-enabled devices for watching Netflix, Hulu, and other streaming services on a big screen for a low price. Aside from that, Google's cute little dongle is out of date.
What you will see here?
Price and Availability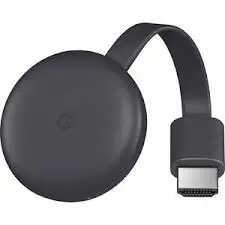 The Google Chromecast prices are $30 and can be found almost anywhere, including Amazon, Best Buy, and, of course, Google.
Design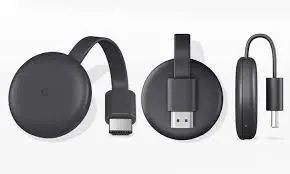 If you've seen a Chromecast during the last few years, you'll know what to expect: a little disc measuring less than two inches in diameter that can be hidden behind your television. (If you require specific measurements, they were 51.9 x 51.9 x 13.8 mm.)
On the back of a disc, there's only one MicroUSB connector that you'll need to connect either to your TV's USB port or the wall using the accompanying wall adapter, as well as a single button that, when held down, will factory reboot the Chromecast. It's simple, yet it gets the job done.
The latest Chromecast, however, takes this simplicity even farther, extending subtlety to the device's plastic covering: the 2nd Generation version was previously available in bright red, blue, and yellow, whereas the 3rd Generation is only available in a virtually black, dark charcoal tone, and off-white chalk. The minor color change is lovely. But given that Chromecast spends its whole existence behind the TV, it probably doesn't matter.
The flat HDMI ports that run from the Chromecast are more significant in terms of design; it's long enough to slot into the port without bothering with other wires and enables the Chromecast to hang a few inches off the TV. Similarly, the included USB wire is 69 inches long and may simply be linked to an outlet if your TV lacks a USB port.
However, the most essential aspect of the Chromecast's design isn't visible from the outside. The Chromecast has an improved 802.11 b/g/n/ac Wi-Fi transmitter on the inside, which is most likely the cause of Google's claimed 15 percent speed gain – but we'll get to that later.
Google Chromecast 3rd Gen Setup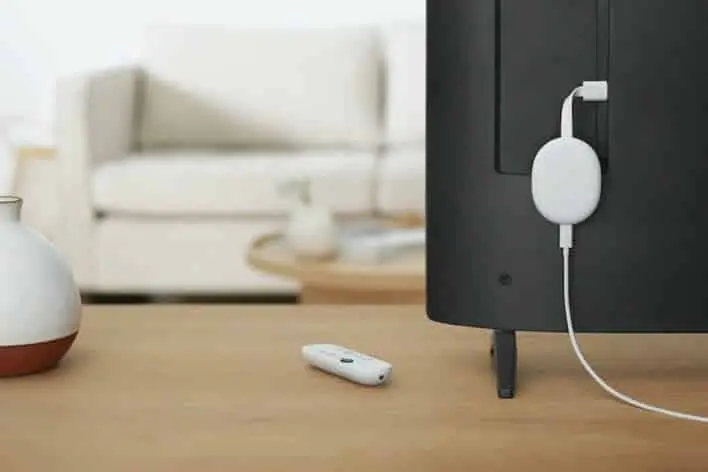 For the time being, let's focus on how easy it is to set up a Chromecast. After you unbox and plug it in. Your prompt to install the Google Home app from the app store on your iOS or Android device. Then after, all you have to do is touch 'add new device' and select the Chromecast from the list of devices that need to be set up. Finally, you'll be able to stream once you've given the Chromecast a name and a room.
When it comes to usability, one of the best features of the Chromecast is that it could be used by anyone in your house once it's set up if you enable Guest Mode. If you're having guests over for a party and need them to be able to control the music. This is a lot easier than attempting to keep track of a remote in a room full of people.
One final feature worth mentioning would be that the Chromecast works well with Google's smart speaker line. Simply say things like "OK Google, playing the current episode of Clueless Gamer on Chromecast" and Conan O'Brien will appear on your TV – which is quite cool.
Interface
The best reason to buy a Chromecast is, as usual, that it offers the simplest, most intuitive UI of every streaming device on the market. That's because using the Chromecast doesn't necessitate learning a new operating system or fiddling with an odd remote control. Instead, you manage everything from your phone, tablet, or computer.
You can simply "cast" any video you're watching onto your TV either installing the Google Home version of the app or hitting the Cast option on a computer-based Chrome browser. This isn't a screen-mirroring technique. Instead, your phone instructs the Chromecast to seek out a signal from the content provider directly (Netflix, for example). Although it may appear to be a minor drawback, true screen-mirroring necessitates daisy-chaining devices together, which frequently results in a mediocre experience.
Managing the Chromecast seems to be as simple as using any app. For example, all you have to do to watch Netflix is open whatever content you want to view, press the Cast button, and wait for your media to display on your television. You may then use your phone to pause, play, fast-forward, rewind, and adjust the volume. The method is still as simple as it was before the Chromecast first came out, but it's now much faster.
Performance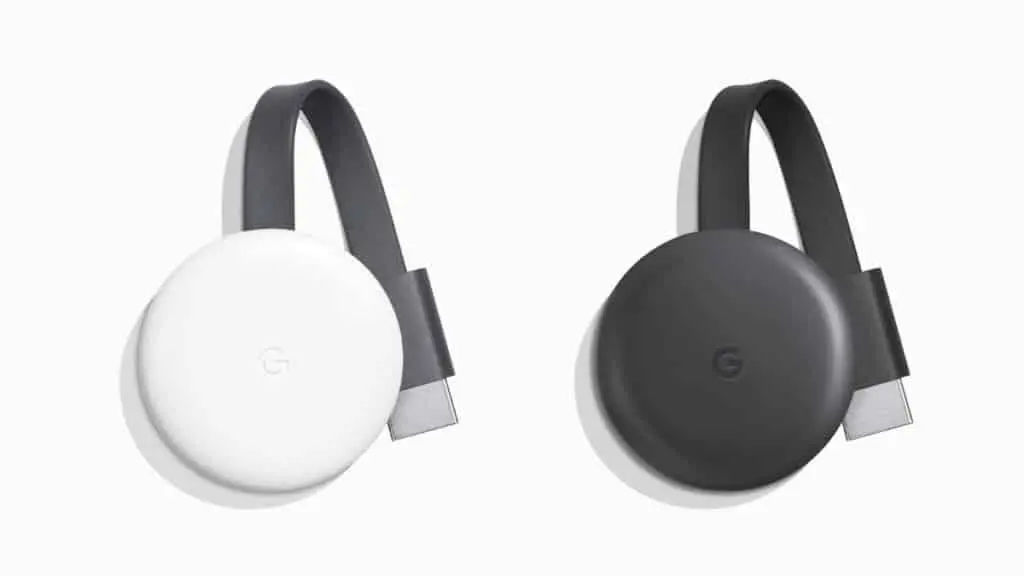 If you're wondering how well the Chromecast and Chromecast Ultra differ, it all comes down to performance. The former, which we looked at here, is only capable of 1080p streaming, whereas those can playback native 4K material. If you have a 4K TV and would like to see things in the finest possible resolution, this is a major deal. However, if you don't need the extra resolution, Chromecast still functions with 4K TVs, so don't sweat it.
When comparing the earlier 2nd Generation Chromecast to the newer 3rd Generation model. There's around a 15% change in velocity between the two, although it's almost imperceptible in reality.
When it comes to performance, the Google Chromecast 3rd Gen is lightning fast with the correct connection speed. We were ready to get a video to stream and fully load in under 20 seconds once we located it.  You shouldn't encounter any buffering so far as your internet connection is stable. We didn't – but it's possible if your connection is intermittent or whether the Chromecast is farther distant from your wireless router.
When it comes to wireless routers, the Chromecast currently only functions more than a wireless connection. The Chromecast Ultra, which costs more, includes a built-in ethernet adaptor. You can powerline the adapter to your router, but you won't find it here. If you require a hardwired connection due to connectivity concerns, you should consider upgrading.
Finally, people curious about video and music codecs should know that a new Chromecast offers H.264 1080p, H.264 720 x 480, MPEG-4, LC, AC3, eAC3, VP8 video, and AAC-(Dolby Digital Plus), FLAC, MP3, PCM/WAV, Vorbis audio formats.
Content and apps
Since the public release of the Chromecast SDK a few years ago, almost every major provider now supports Chromecast. The list goes on and on: YouTube, Pandora, Spotify, Netflix, Hulu, Vudu, Sling TV, and so on.
Chromecast owners who have Amazon Prime Video have experienced what Fire TV and Roku owners that want HBO Max had to go through. Yes, Amazon and Google negotiated for years to achieve Amazon Video functionality to the Chromecast.
The only snag is that Peacock is still unavailable on Fire TV, one of America's most popular streaming services.
Google's multimedia apps have built-in casting functionality, which is a good feature of Chromecast. All you have to do is launch the app and tap the Cast button to show off your Google Photos, play to your Google Play Music, or give off your Google Play Movies and TV library. Almost all other streaming devices have similar features, although they normally require some time-consuming media-server setup. Google Play Music, on the other hand, will only let you cast music. That you've purchased through Google, not music from your library.
Conclusion
The Chromecast's price is unbeatable — it's still one of the finest buys for audiophiles. You can spend a little extra for a Chromecast with 4K quality. However, if HD is all you need, the Chromecast will suffice.
Amazon frequently touts its Amazon Fire TV Stick as the finest streaming gadget for the money, and this is true… when you're an Amazon Prime member who purchases movies from Amazon's digital library. The Google Chromecast 3rd Gen is an impartial gateway to all your favorite streaming devices unless you're platform agnostic want all services to handle similarly.
The Chromecast is ideal for anyone who still has an HD television or has recently bought a lower resolution for a guest bedroom that lacks a smart platform. You'll have to search elsewhere if you need a 4K quality to go with your new flatscreen.
Read more: