Getting an Apple student discount is like unlocking a treasure trove of cutting-edge technology at wallet-friendly prices. As a student, you're in luck! Apple, the tech giant renowned for its sleek gadgets, offers an exclusive pathway to savings. Imagine snagging that MacBook for class or the latest iPhone to stay connected, all while keeping your budget intact. But how, you ask? It's a breeze! Dive into this guide to uncover the secrets. Whether you're pursuing higher education or simply eager to learn, we'll navigate the terrain of Apple's educational discounts.
Getting a student discount is a game-changer for anyone pursuing education. It's not just about saving money; it's about unlocking a world of opportunities. As a student, every dollar saved counts, and these discounts can significantly ease the financial burden of textbooks, school supplies, and daily expenses. Beyond the immediate financial relief, student discounts encourage exploration and enrichment. They make cultural experiences like museum visits or theater outings affordable, broadening horizons. Moreover, they foster a sense of belonging in the broader community, allowing students to participate in social activities and build lasting memories. In essence, student discounts aren't just about pinching pennies; they're about enriching the student journey.
How to get an Apple student discount in Europe
To access Apple's education pricing in Europe, you need to meet the following criteria:
You must be at least 16 years old and currently enrolled as a full-time undergraduate or graduate student at a European university or college.
You should possess a valid student identification card.
Verify your eligibility through the UniDAYS platform.
Make your purchases through the Apple Education Store.
Steps to Follow:
Visit the Apple Education Store website.
Search "Student" on the website.
Input your student email address and choose your school from the provided options.
Follow the on-screen instructions to confirm your student status. You can accomplish this in one of these ways:
Log in to your Unidays account if you have one.
If you don't have a Unidays account, create one.
Alternatively, you can confirm your student status through a third-party provider, such as SheerID.
After your student status has been verified successfully, you'll gain access to Apple's education pricing.
How to get an Apple student discount in the US
The Apple student discount is a golden opportunity for current university students, teachers, and staff members across all education levels. With the usual 10% price reduction and the potential for even greater discounts during events like Back to School, it's a win-win. To maximize your savings, remember to confirm your eligibility beforehand, keep an eye out for special promotions, and consider buying refurbished or renewed Apple products for quality without breaking the bank. Don't forget to spread the word to friends and family who might be eligible—sharing the discount love is always a good idea!
Steps to Follow:
Visit the Apple Education Store at the web address
Select the "Start Shopping" option.
Choose "Education Pricing" from the menu.
Confirm your eligibility by entering your school's email address.
After verifying your eligibility, you'll gain access to the special education pricing for all Apple products.
You can now proceed to add the desired products to your shopping cart and complete the checkout process.
The process for obtaining Apple's educational pricing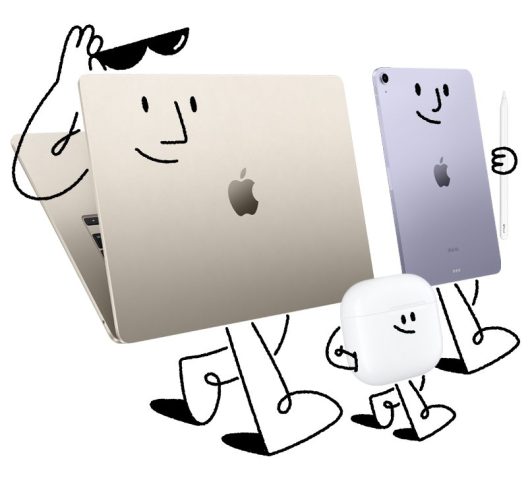 Verify your eligibility:
To unlock Apple's education pricing, eligibility requirements vary. If you're a student, documentation like a school ID, acceptance letter, or transcript may be necessary for verification. For educators and staff, proof of employment, such as a college student educator, faculty ID, staff, homeschool, teachers, or a pay stub, is typically required. These measures ensure that educational discounts are given to the right individuals.
Visit the Apple Education Store:
The Apple Education website is your gateway to exclusive education pricing. It's a specialized online store that provides students, teachers, and staff access to discounted Apple products, making high-quality technology more affordable for educational institutions and their members. Explore the latest Apple innovations at reduced prices to enhance your learning or teaching experience.
Select your products:
On the Apple Education Store website, you can peruse a wide selection of discounted products tailored to the needs of students and educators. Explore the range of MacBooks for powerful computing solutions, iPads for versatile learning tools, and various accessories to complement your devices. Take advantage of these exclusive offers to equip yourself with top-tier technology at a more budget-friendly price.
Customize your order (if necessary):
Tailoring your order is a breeze on the Apple Education Store website. You can handpick the precise model, configuration, and supplementary accessories that suit your needs. This customization ensures you get the perfect combination of features and functionality to support your educational journey or teaching endeavors.
Add to Cart:
After fine-tuning your choices to your exact preferences, the next step is to add them to your shopping cart simply. This process secures your selected Apple products, configurations, and accessories for a seamless checkout experience. It's the final step before you proceed to complete your purchase with the educational discounts you've earned.
Review your cart:
Before finalizing your purchase, it's essential to review your cart meticulously. Double-check that all your selected products, configurations, and accessories are accurate. This careful review ensures that your order reflects your desired choices, guaranteeing a smooth and satisfying shopping experience in the Apple Education Store.
Proceed to Checkout:
When you're confident that your cart is accurate, click on the "Checkout" or "Proceed to Checkout" button to move forward with your purchase. This action initiates the payment and delivery processes, ensuring that your chosen Apple products will soon be on their way to support your educational journey or teaching needs.
Complete your order:
Follow the step-by-step on-screen instructions to finalize your purchase seamlessly. If you already have an Apple ID, you may be prompted to sign in. This ensures a smooth transaction and allows you to enjoy your education-priced Apple products.
Verification:
As part of the checkout process on the Apple Education Store, you may be required to verify your eligibility. This can involve providing documentation or confirming your affiliation with an educational institution. Apple does this to ensure that education pricing is provided to eligible students, teachers, and staff members. Be prepared to follow the provided instructions for verification.
Payment:
Once eligibility is confirmed, unlock exclusive education pricing and proceed with your payment, enjoying savings on your order. Education made affordable
Shipping and Delivery:
Select your preferred shipping method and input your delivery information, ensuring a seamless and efficient delivery process tailored to you.
Payment and Confirmation:
Before completing your purchase, take a moment to review your order, input your payment details, and securely confirm your transaction.
Benefits of getting an Apple student discount
Unlock incredible savings on Apple gear! Enjoy up to 10% off various Apple products, from Macs to iPhones and watches. Plus, don't miss out on discounted Apple-branded accessories like AirPods, the Magic Keyboard, and the Apple Pencil. Shop smarter and upgrade for less!
Score big with student savings! When you snag Apple products with your student discount, enjoy the added perk of free two-day shipping. No more waiting—get your essential school tech hassle-free and fast!
Elevate your entertainment for free! With your student discount, grab any Apple product and score a full year of Apple TV+. Dive into a world of original movies and shows, all without spending a dime—it's the student deal of a lifetime!
Secure your tech at a steal! Students, with your discount, enjoy a fantastic 20% off AppleCare+ for all Apple products. Shield your devices from accidental damage without breaking the bank.
Join the Apple student community for exclusive perks! Gain access to special student events and unbeatable discounts. Stay in the loop about the latest Apple innovations while saving big on your favorite tech gear. It's the ultimate student tech experience!
On which product is the Apple Student Discount available?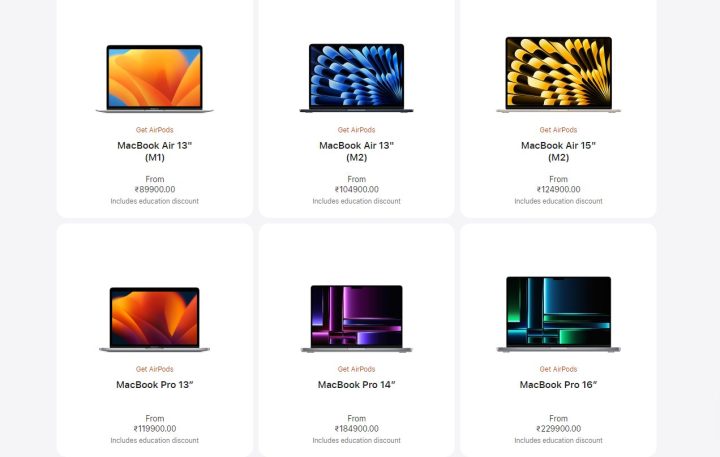 Unlock exclusive Apple student discounts tailored to your needs! Whether you're in need of a new Mac, iPad, or iPhone, Apple offers varying discounts on different products, with a percentage discount depending on the item. Just prove your student status by creating an Apple ID using your educational email address, and start saving on top-notch tech!
Mac computers, including the MacBook Air, MacBook Pro, iMac, and Mac mini, get discounts of up to 15% off.
iPad: Enjoy discounts of up to 10% on various iPad models, such as the iPad Air, iPad mini, and iPad Pro.
iPhone: Benefit from discounts of up to 10% on a range of iPhone models, including the iPhone 13, iPhone 13 mini, iPhone 13 Pro, and iPhone 13 Pro Max.
Apple Watch: Take advantage of discounts of up to 10% on different Apple Watch models, including the Apple Watch Series 7, Apple Watch SE, and Apple Watch Series 3.
AirPods: Get up to 10% off on various AirPods models, including the AirPods Pro and AirPods (3rd generation).
Accessories: Enjoy discounts of up to 15% on Apple accessories, such as the Magic Keyboard, Magic Mouse, and Apple Pencil.
Software: Save up to 50% on Apple software, including Final Cut Pro, Logic Pro, and Xcode.
Who is eligible for the student discount?
Eligibility for coveted student discounts varies across businesses, but several common criteria prevail. Primarily, you must be a student, typically enrolled full-time at an accredited college or university. Some establishments extend these privileges to part-time students or those attending trade schools. Equally important is possessing a valid student ID that corroborates your educational status. A valid ID typically includes your name, photograph, and your school's name and logo. Occasionally, age requirements come into play, with certain businesses granting discounts only to students aged 16 or older. Additionally, residency in the country where the business operates can be a prerequisite for unlocking these advantageous deals. These guidelines, though varying, all aim to reward the diligent pursuit of knowledge with tangible savings.
Conclusion
In conclusion, unlocking the Apple Student Discount is your passport to a world of innovation and creativity. Moreover, It's not just about saving money; it's about gaining access to cutting-edge technology that can empower your educational journey. By following the steps outlined, you'll harness the power of Apple's products at a fraction of the cost. Remember, education is the foundation of progress, and Apple recognizes this by supporting students. Seize this opportunity to enhance your learning experience, whether it's through a sleek MacBook, a powerful iPad, or any other Apple device. Embrace the future, embrace knowledge, and embrace the Apple Student Discount—your gateway to limitless possibilities.
Read More: