In 2016, the landscape of the world changed forever with the introduction of the AirPods case. With its sleek design that is compact and small, it uses Bluetooth, which is really quite easy to lose. Even then, AirPods are one of the most popular gadgets ever invented. They have integrated seamlessly into our everyday lives, just as smartphones and laptops have. But what happens when you lose them? Here is a quick guide of how to find your lost AirPods.
They are not so cheap that you can just easily replace them whenever you lose them. You need to find those lost AirPods before it is too late. It's good that Apple has software to help you with that.
AirPods- What are they?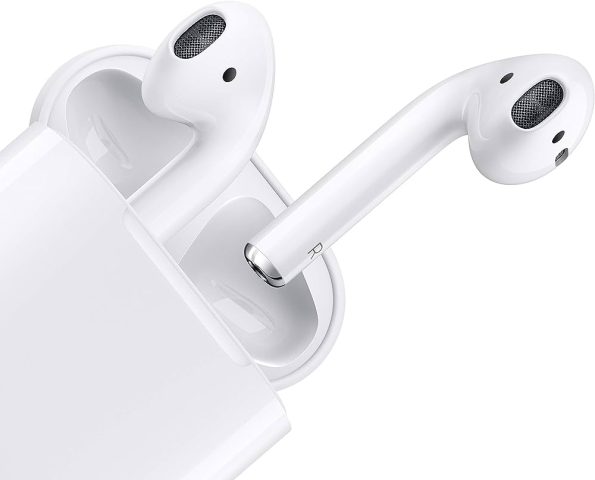 AirPods are wireless earbuds with Bluetooth that were launched by Apple in 2016 as a new gadget in their product lineup. When they were first announced, they were more or less a joke, with news sites questioning if people would even use them. Now they are so integral to us that we can't seem to function without them. AirPods are designed to be small, compact, and sleek.
With the price in the official Apple store ranging from $129 USD* to $249 USD*, they are too precious to keep getting replaced every single moment that they are lost, so it is up to the Find My iPhone app, which is available to download on all iOS devices, such as the iPhone, to find them.
Find My App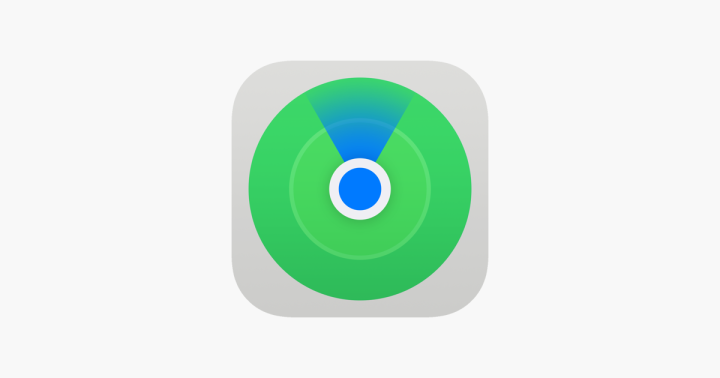 If you want to find your AirPods, you need to enable the Find My feature If you want to find your AirPods, you need to enable the "Find My Pods" feature. For that, you need to go to the settings on your iPhone and search for your name. When you find it, tap on the option Find me and check to see if it says on. If it is off, tap on the slider next to it so that it turns green.
It is noted that this feature is the default setting if you are using iOS 13 or later versions. After all these steps, whenever you pair your AirPods to your iPhone, they will be added to the Find My iPhone app automatically. It is also to be noted that only the Find My iPhone app can locate your AirPods.
If the app was disabled before your AirPods went missing, you will not be able to find them.
How to find AirPods using iPhone?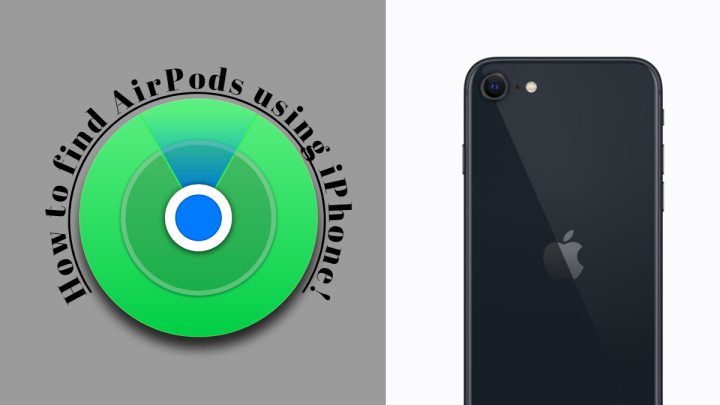 To find your lost AirPods, you need to follow the simple procedure given below to the T.
Launch the Find My App on your phone.
When you are inside the app, select devices, which is an option that you will see on your display. You can find that at the bottom of your screen.
Then you need to select AirPods from the given list. If you cannot see your AirPods name, then swipe up to see all your Apple devices.
Then you need to check the map to find where exactly your AirPod's last location is. That way, you can also see the street's name and other landmarks that can help you.
Then you have two options. If your AirPods location is nearby, tap on the option to resonate. Then you need to tap on the play sound that pops up again in the window. When you perform that action, your AirPods will emit a sound that, while not particularly loud, can still be heard by individuals with normal hearing if they are in close proximity.
If the AirPods are far away from you, select directions. This will show you the directions for the location of your AirPods. Then you can tap on the option Go to get step-by-step directions for walking, driving, and more.
Finally, when you are close enough to the location of your AirPods, you can also tap Find to inform you about your AirPods. With this brand-new feature, your iPhone will tell you whether you are getting closer or farther away from the range of your AirPods so that you can get close enough to hear the sound that it is emitting.
After this, you will see a basic description on your screen about exactly how far away or near your AirPods are. Continue moving around until you see the words Here on your display.
If after all this you still cannot find your AirPods, Apple has launched a new way to mark them as lost. This will lock your AirPods and allow other iPhone users to find your misplaced AirPods and inform you.
How to enable Lost Mode on your AirPods?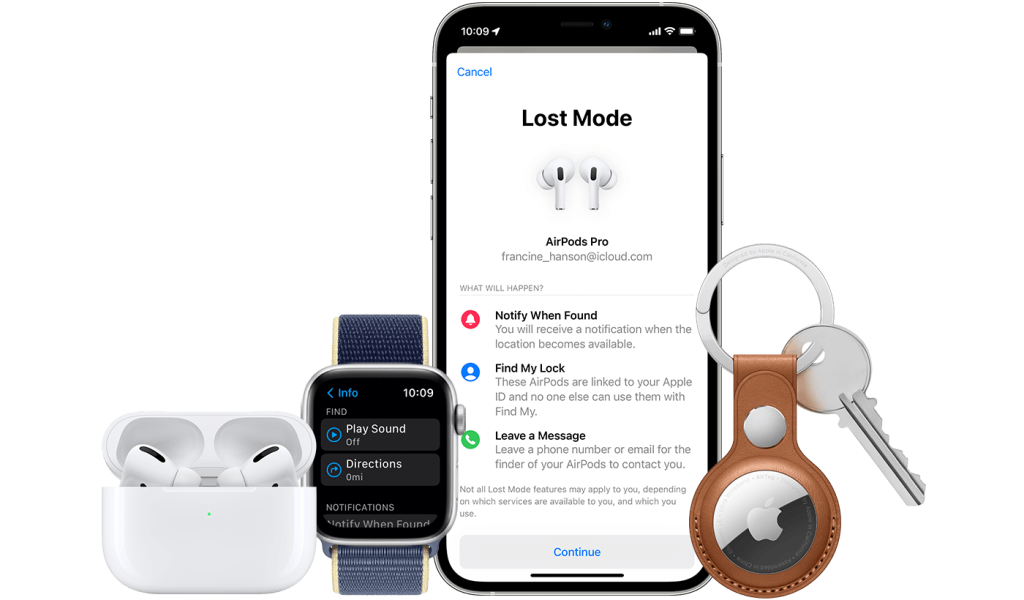 To activate lost mode on your AirPods, open the tab Find My App and select devices. Then, after selecting AirPods in them, scroll upwards and choose Activate under Mark as Lost. Tap continue.
Next, you will need to select Continue and add your contact details, such as your phone number or your email address. Finally, enable Inform when found and choose Activate.
Open the Find My iPhone app.
Then choose Devices.
Next, choose your AirPods.
Then scroll upwards to the top of your display until you see Activate. You will see that under Mark as Lost.
Next, you will need to choose Continue.
Then add the necessary details that the person will need to contact you, such as a phone number and email address.
Finally, you will need to choose the slider at the bottom and select Activate. You will recognize its activation when the slider's color turns green.
After you have found your lost AirPod, make sure that you have turned off Lost in the Find My App. To do this, go to Devices, select your AirPods, and turn off Activate to say that you have found your lost AirPods.
If you don't have your iPhone, you can also use a computer, an Android phone, or even some other device with a web browser.
How to find missing AirPods on a web browser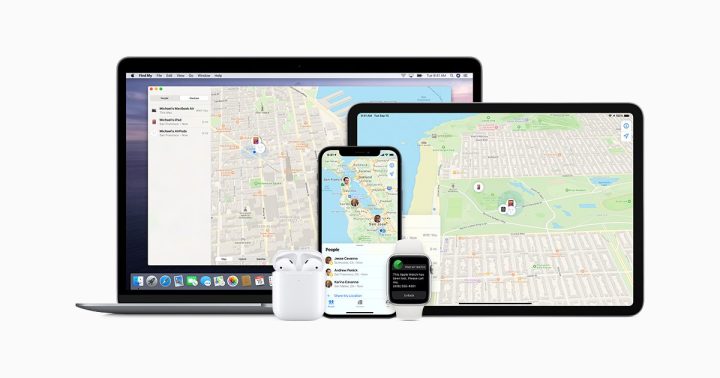 To find your AirPods using a browser, you need to go to iCloud, find the website, and sign in with your Apple ID and password. Then you need to choose All Devices and choose your AirPods from the pop-up list. You can find the location of the AirPods on a map or choose Play Sound to find them.
Open the browser on any device and go to iCloud/find.
Log into your Apple ID.
On the iCloud website, choose the All Devices tab.
On a computer, you will see the list at the top, while on a mobile, you will see it at the bottom of your display.
How to find just one AirPod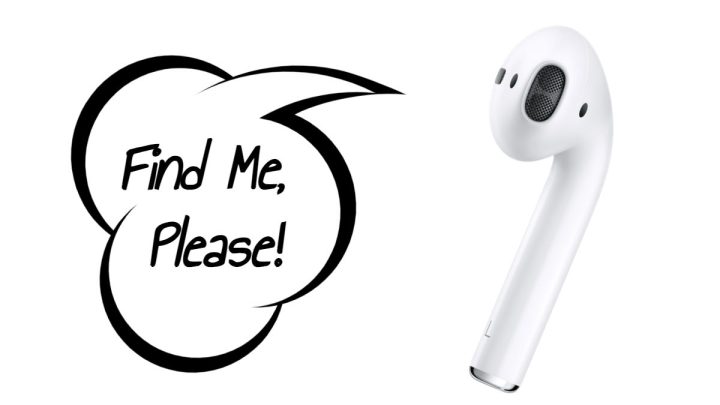 Think about this scenario for a moment. Most of the time, it's just one AirPod that a user is always losing. So how do you find just one AirPod? What you need to do is treat both pods as though they were two different devices. The following step will help you.
Opens the tab Find My App.
Put the pod that you have with you in the case. This will make sure that the app is only showing you the location of the misplaced pod.
Use the direction icon in the application to see the pod's location. That will activate the real-time map.
Once you are within the range of the pod, use sound to find it.
Trick up the Sleeve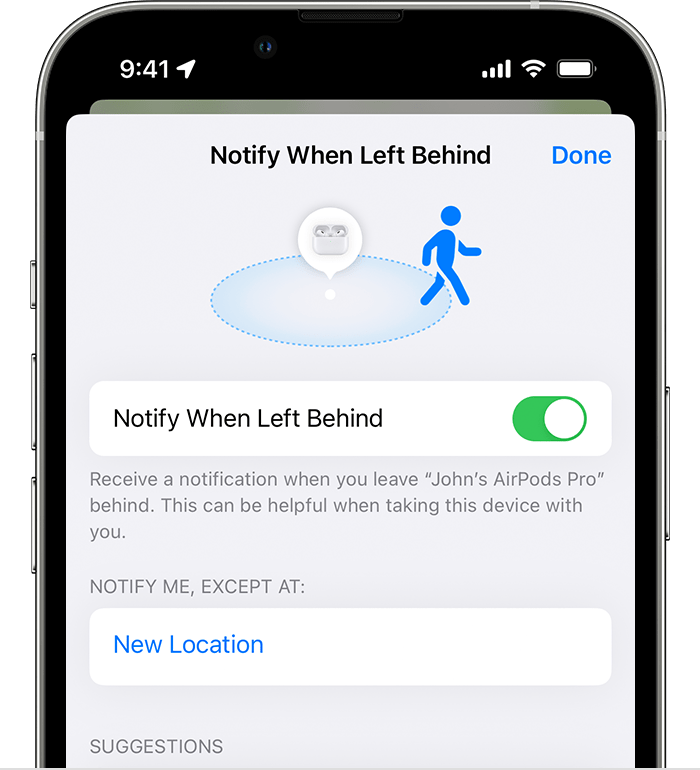 Have you ever encountered a scenario where you are paranoid that you have left behind your case with your pods in it? To avoid that issue, the company has launched a way to make sure that never happens.
What you need to do is just activate 'Notify When Left Behind'. Using your phone, you can set up this feature with the help of the following steps:
Choose your pods on the Devices tab on Find My App.
Choose Notifications.
Choose 'Notify When Left Behind'.
Make sure the slider is colored green to activate it.
Under 'Notify Me, Except, tap Locations and add any locations where you feel that you can comfortably leave your Pods.
Things to Note
There are so many things to note in between these steps that another subtitle was needed. When you are using Find My App, make sure that you take note of these things.
If your pods lost connection or ran out of battery, then only their last location will be informed to you. Also, you will not see the area of your missing pods if they were in their case when they were misplaced.
If you find one pod at a time, choose left or right to mute that pod so that it will not interfere with the search for the other one. Put them in their cases to stop the beeping noise, or choose the option 'Stop'.
To make your pods make a noise while you are looking for them, choose the speaker icon in the bottom corner of your display of the Find option. You can also choose which pod to make the noise by selecting 'L' or R.
The Find Option will only work if your pods have been updated to firmware version 4A400.
Both Find Nearby and Directions are unavailable if you are going to be using the web version of Find My via desktop.
Your pods will become offline when they are left in their cases or if the battery life is drained.
Most Find Nearby functions don't work like AirTags, where you will get detailed information such as the exact distance from your pods. Therefore, you will only get things like this if you are far from or near the pods.
What if you cannot find your case?
There is not really any option available if you somehow lose your case. The company recommends that you buy a new case in that context.
Why are AirPods so much expensive?
Apple, as a company on its own, is very expensive. And that is because they manufacture well-made, high-quality products that make sure you have the best product on the market.
Are AirPods waterproof?
Rather than being waterproof, the pods are water and sweatproof. They can withstand rain as much as the next product, but if you go ahead with showering or taking a lap around the pool while using them simultaneously, then your pods can break.
Can a single pair of AirPods last a lifespan?
Most of the AirPods can last for up to 2–3 years before the user feels that they have to change them. The reason for this is that they are made with a material called lithium-ion that is used in their batteries. The lithium-ion in there helps charge the batteries faster, lasts on one charge for a long time, and is relatively cheaper than other options. It also helps keep the temperature of your gadget from rising. Every single gadget that a user owns nowadays has lithium-ion batteries built in for longer, easier, and more comfortable use.
Conclusion
We, as human beings, have always relied on sounds and other auditory senses to communicate. From the period when technology started to advance, so many inventions catered to making our hearing capabilities comfortable. iPhone AirPods are just the newest gadget on that long list. With its active noise cancellation capabilities, Hey Siri function, and battery life ranging from 5–6 hours on just one charge, it is truly leading the charge from the front for all types of auditory gadgets.
The AirPods app is also the leading app for locating them. 'AirPods this, AirPods that' can't erase the truth that in this day and age, Apple devices are leading more than just technologically. In research done some time ago, it was proven that AirPods can be used as a cheaper mode of hearing device with the function of live hearing that can be used to help make life easier for the less fortunate.
Read More